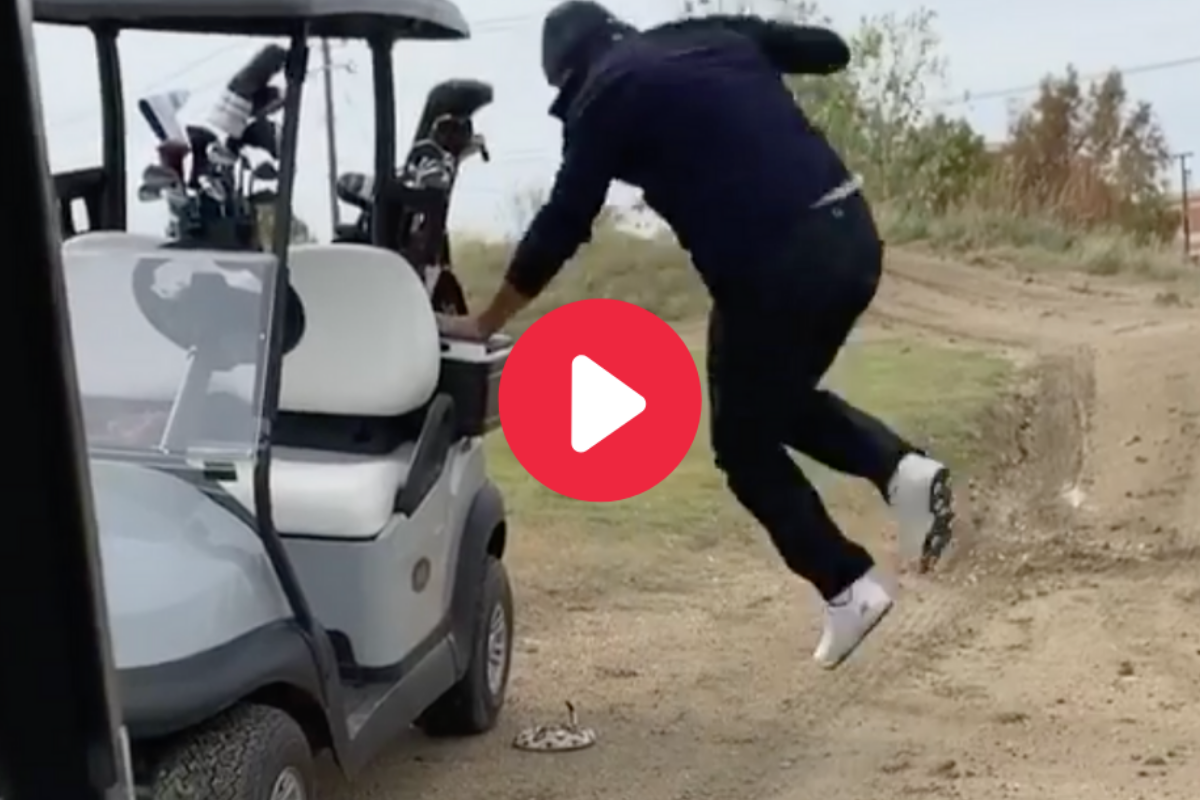 Screenshot from Instagram
When former Dallas Cowboys quarterback Tony Romo isn?t in the broadcast booth calling NFL games, chances are you can find him on the golf course. The man is a scratch golfer, actually, so it?s no surprise he spends his weeks with friends on the links.
A few days after he called the Cowboys loss against the New York Jets on CBS back in October 2019, Romo played a round at the Maridoe Golf Club in Carrolton, Texas with ex-NBA star Deron Williams. Everything seemed like it was going smoothly? until it wasn?t.
After a hole, with Williams secretly filming with his phone?s camera, Romo put his putter and a couple of wedges back in his bag before recording his score. Then, when he got out of the golf cart to get something, he noticed a big snake.
However, it was a fake snake, and his reaction to the prank was priceless.
Tony Romo's Fake Snake Prank
RELATED: Tony Romo Dated Jessica Simpson & Carrie Underwood Before Finding Love
Romo, who has spent some time playing playing in Pro-Ams and PGA Tour events, hasn?t moved like that since his rookie year, and it was a hilarious moment to watch the former starting quarterback jump out of the way. The ?son of a bitch? comment directed at the former Utah Jazz superstar on the links Wednesday just adds even more humor to it.
?I?m sorry @tony.romo I had to do it!!! All this proves is if they put u back there for a few snaps u could shake off them ankle tackles. Now on the other hand if that was a real snake the first time u walked by it you would have gotten bit. @hissalot strikes again. #gottem #hewasntready #gotstobemorecareful #puthimincoach #whitemencanjump #tonytoetap #dontlaughitcouldhappentoyou?

? Deron Williams, via Instagram
Putting a fake snake by Romo?s golf cart was genius. It might be a trending way to get your friends, too.

This post was originally published on October 17, 2019.