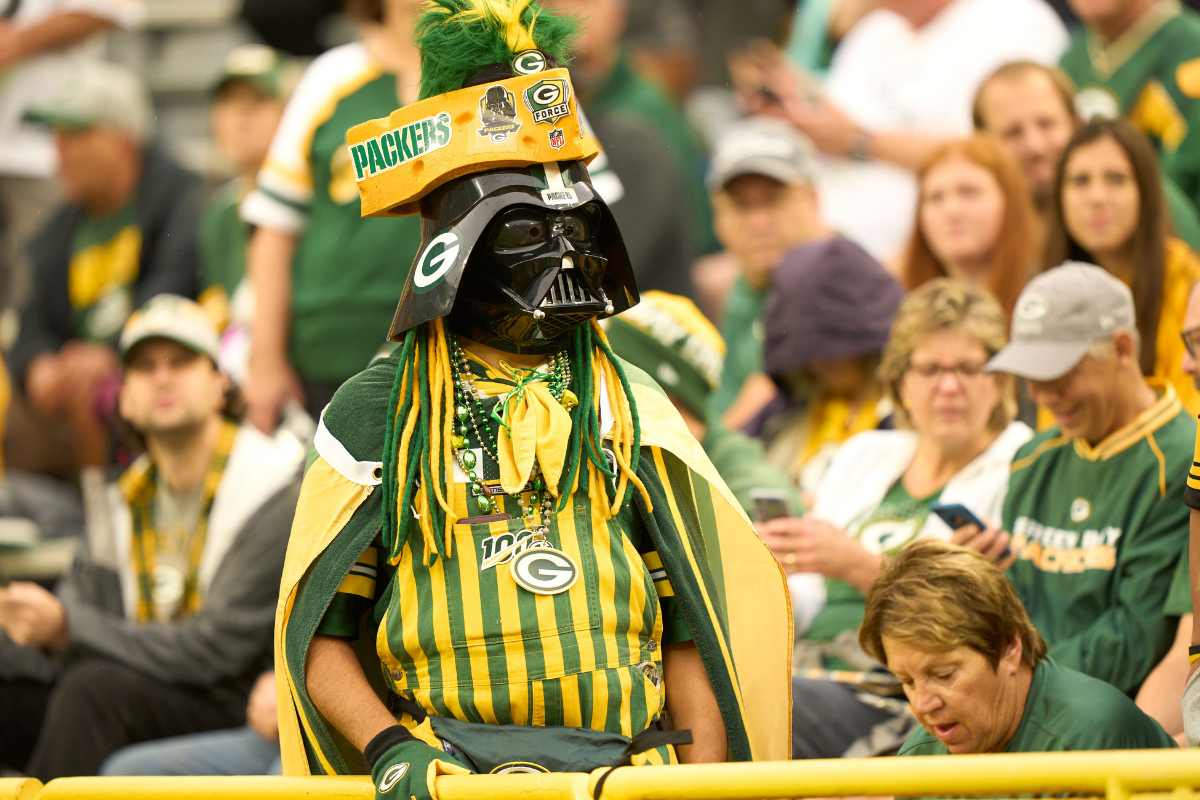 Photo by Erick W. Rasco/Sports Illustrated via Getty Images
The National Football League is a league of iconic franchises. But even despite the Dallas Cowboys and the New England Patriots, no other NFL team stands out quite like the Green Bay Packers. From their classic green-and-yellow colors to their unique ownership, the Packers organization is a completely different type of NFL franchise.
Green Bay appears to either be owned by a seven-member executive committee or president Mark Murphy. But the truth isn't so simple. In reality, fans own the four-time Lombardi Trophy-winning franchise. This ownership — through stock offerings — is the only of its kind in the North American major sports leagues.
So, who exactly owns the Green Bay Packers, and how does it work?
Who Owns the Green Bay Packers?
The Green Bay Packers are a football team for the people, by the people.
They are a publicly-owned and traded nonprofit organization, the only of its kind in North American professional sports. The nonprofit signed its articles of incorporation in 1923 and began issuing shares of stock through stock certificates. They are technically called Green Bay Packers, Inc.
According to the Packers website, the team is owned by a total of 361,300 people (that represent approximately 5,009,400 shares).
No single shareholder can own more than roughly 4 percent of the available shares. Shareholding fans have gotten the team through five devastating stock sales: 1923, 1935, 1950, 1997 and 2011. The last ended in 2012 and created 250,000 new shareholders. This unique ownership system is the reason why Green Bay, the smallest market in U.S. professional sports, has been able to keep a professional team in their Wisconsin city since 1923.
There has been speculation that buying stock in Green Bay is one of the worst financial decisions you can make. Whether or not that's true, someone has to represent Green Bay at NFL owner meetings. That man is Mark Murphy, former athletic director of Northwestern University. He was elected president of Green Bay Packers, Inc. in 2007 and oversaw both the Brett Favre trade and Aaron Rodger's masterful Super Bowl MVP performance in Green Bay's Super Bowl XLV victory over the Pittsburgh Steelers.
There you have it: any Cheesehead fan who can get a certificate can own stock in Lambeau Field. NFL rules now stipulate a maximum of 32 owners per team, but Green Bay made the only exception because of their history. So, how does one become a shareholder?
How to Become a Green Bay Packers Shareholder
RELATED: How Did The Cowboys Become "America's Team"?
Becoming a Green Bay Packer shareholder for the first time is not an easy thing to do.
Green Bay Packers common stock has not been available for purchase from Green Bay Packers, Inc. since February 2012. If you want to purchase some stock, you have to convince a stockholder to sell, which is illegal. The Packers common stock comes with a legally binding agreement not to sell the stock. You can only sell the stock back to Green Bay for a fraction of what you paid for it.
If you want to buy some stock, you'll have to wait until Lambeau needs a new scoreboard (or something of that nature). Green Bay Packers, Inc. is the only issuer of new stock, something they haven't done in nearly a decade. You could always ask around Lambeau during a home game or their annual shareholders meeting, but you probably won't have much luck.
Notable Packers Shareholders
Sir Paul McCartney is a Green Bay Packers shareholder. You read that right — one of the Beatles bought into Green Bay, Inc., in 2019. Like it was just Yesterday.
The Liverpudlian singer might be the most international of the Green Bay shareholders. Most shareholders are local to the team and come from families that have owned shares for a long time.
As many articles have explained, owning part of the Packers is a financial dead end. Packers stock is labeled common stock, meaning you can't trade it, there's no equity interest and it doesn't pay dividends. Stockholders only vote on a few decisions, like naming new members to the Board of Directors. If you're not a Packers fan, buying stock in Green Bay, Inc. just doesn't make any sense at all.
Related Videos