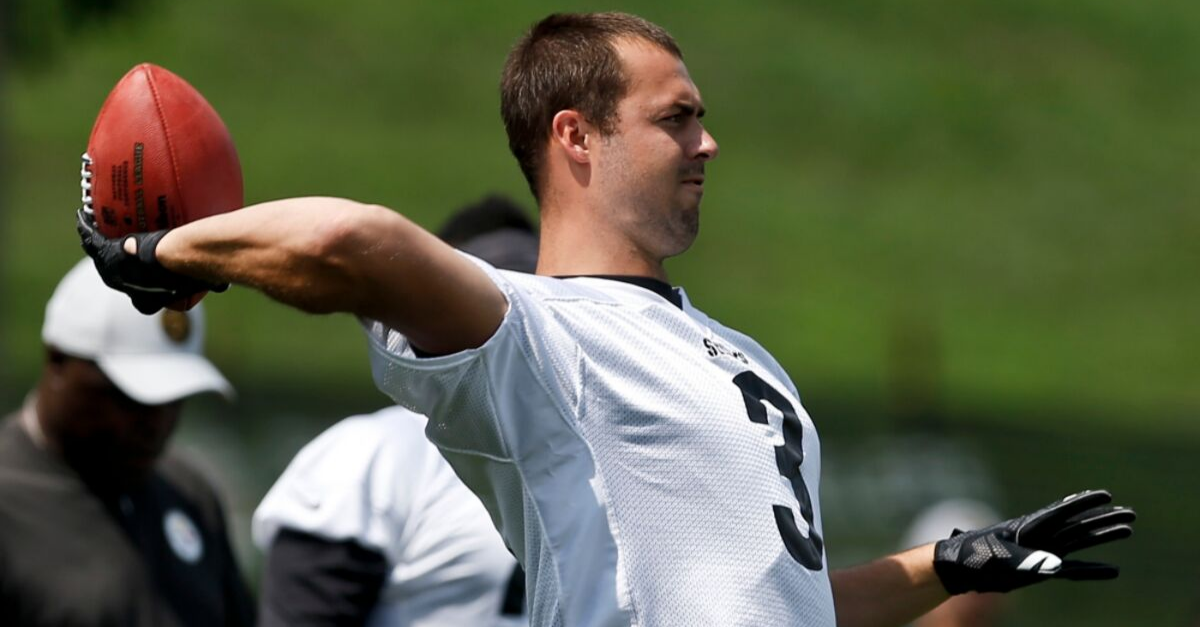 AP Photo/Keith Srakocic
Unless you are a die-hard fan of the Oklahoma Sooners or Pittsburgh Steelers, chances are quarterback Landry Jones hasn?t been talked about very much in your sports circle. However, the 30-year-old is a solid football player and he just made history.
On Thursday, XFL commissioner Oliver Luck announced Jones is the first player to officially sign to the league, which is set to begin in 2020.
Yes, the same Landry Jones who threw for over 16,000 yards and 120 touchdowns in college and was the primary backup quarterback to Ben Roethlisberger in the NFL for a few years.
?I?m officially joining the XFL,? Jones said. ?Man, I can?t wait. It?s going to be awesome. I?m really excited to be part of what Commissioner Luck is building here, and I can?t wait to get on the field in February 2020. It?s going to be a great time.?
RELATED: XFL?s Big Plans for 2020 Season Beginning to Take Shape
Luck, as he said on The Herd with Colin Cowherd, believes QB Landry Jones will be a star in the XFL. He does have outstanding college credentials and some pro experience with the Steelers, Jacksonville Jaguars and Oakland Raiders. There?s a reason why the former fourth-round pick in the 2013 NFL Draft was the first quarterback signed.
?Landry typifies the type of player we want; an accomplished athlete with a passion for the game. Landry is the first of our tier-one quarterbacks to sign. We?ll have more news as we lead up to our draft in October with future signings. Our goal is to take the time to get the best possible quarterback, who share our vision for a re-imagined game. I?m honored to welcome Landry to the XFL family and watch his success during the 2020 season. Welcome, Landry.

? XFL Commissioner & CEO Oliver Luck
A native of Artesia, New Mexico, Jones is certainly an interesting choice for the revamped football league. The former Pittsburgh Steelers quarterback didn?t exactly have a standout NFL career. However, he is a college star many forget about and Bob Stoops, his college coach at OU, is the new head coach for the Dallas franchise.
Jones is just the first of eight quarterbacks to be signed by the XFL before the inaugural player draft in October. It will be interesting to see who else will suit-up for the league, but the first one is officially on board and Landry Jones just made offseason history you never thought he would.