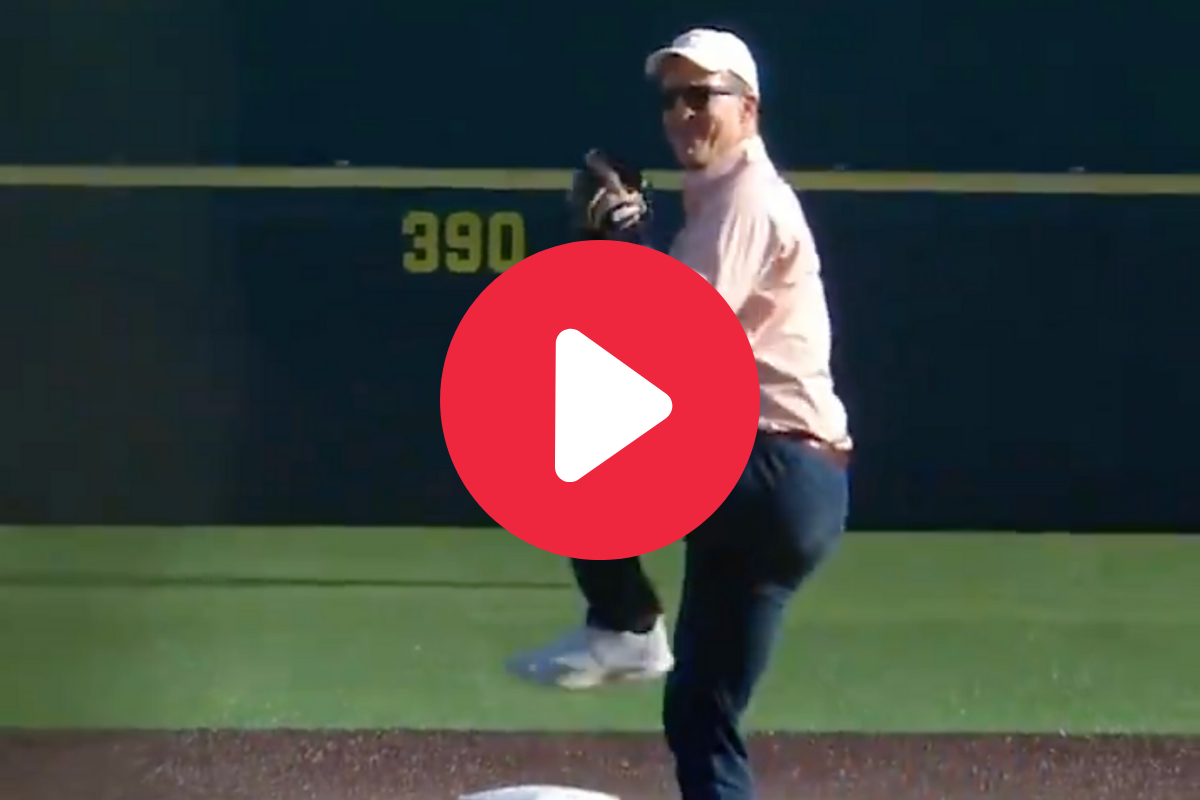 Screenshot from Twitter: SEC Network
Peyton Manning may be a 45-year-old father of two who last threw footballs for a living in 2015, but he still has a cannon right arm.
The recently-inducted Pro Football Hall of Fame member and University of Tennessee Volunteers legend made his way back to Knoxville over the weekend to showcase that bazooka.
The Vols called him up to come throw out the ceremonial first pitch before a very important NCAA baseball game, and "The Sheriff" did not disappoint.
Peyton Manning's First Pitch Missile
RELATED: How Peyton Manning Became America?s No. 1 Recruit
No. 4 Tennessee kicked off a three-game weekend against the top-ranked Arkansas Razorbacks Friday night at Lindsey Nelson Stadium.
What better way to hype up a team than to bring back the program's record-holding quarterback who went on to win two Super Bowls and five NFL MVP awards with the Indianapolis Colts and Denver Broncos?
Donning jeans and a button-down shirt, Manning delivered a Nolan Ryan-like wind up over his head and a pretty darn good leg kick. He then fired a perfect strike (with some serious zip on it) to UT catcher Connor Pavolony.
Like the good guy he is, Peyton also signed the ball and chucked it into the stands.
You can't throw out a better first pitch than that.
Unfortunately, Tennessee's baseball team lost the game 6-5 in front of more than 4,000 fans. The Vols were able to take Game 2 on Saturday, but lost the series finale on Sunday.
Peyton clearly still has his arm. He showed us that a couple years ago when he threw a pass to the mascot during a Denver Nuggets game.
Now, let's see if Eli Manning can throw a strike like that at Ole Miss.