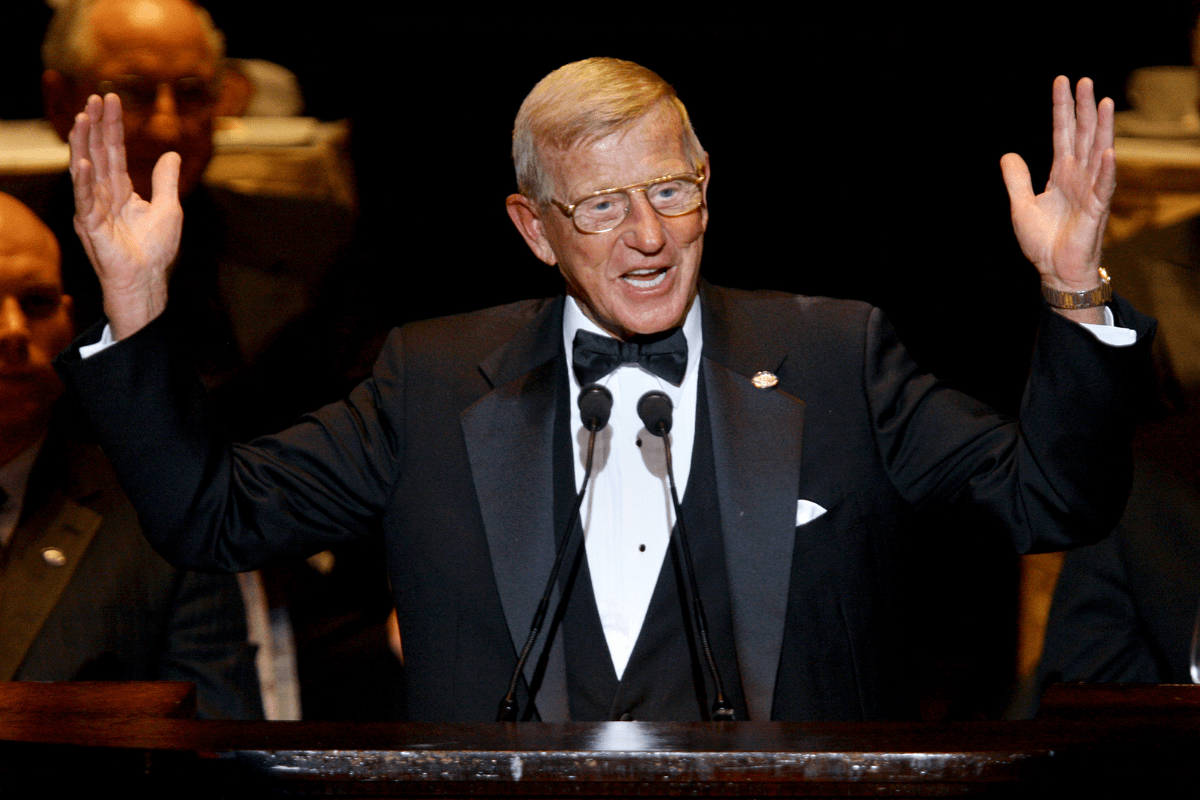 AP Photo/Craig Ruttle, File
Legendary football coach Lou Holtz is one of the most renowned faces in the game, having spent time as a head coach at the college ranks with the University of Notre Dame, William & Mary and South Carolina, among others. He also had a stint in the NFL with the New York Jets.
Holtz is the only college football coach to have reached a bowl game with six different programs throughout his coaching career. Additionally, he won a national championship with the Fighting Irish in 1988.
Holtz is an excellent motivational speaker, who is credited with a plethora of inspirational quotes throughout his career as a Hall of Fame coach and ESPN college football analyst.
Here are 10 of the most motivational quotes from the West Virginia native.
Lou Holtz Quotes
RELATED: 35 Inspirational Sports Quotes to Get You Off the Couch and Into Action
Lou Holtz on Hard Work
"Winners embrace hard work. They love the discipline of it, the trade-off they're making to win. Losers, on the other hand, see it as punishment."
Lou Holtz on a Positive Attitude
"Virtually nothing is impossible in this world if you just put your mind to it and maintain a positive attitude."
Lou Holtz on Personal Growth
"Nothing on this earth is standing still. It's either growing or it's dying. No matter if it's a tree or a human being."
Lou Holtz on Achieving Something Everyday
"If what you did yesterday seems big, you haven't done anything today."
Lou Holtz on Ability
"It is a fine thing to have ability, but the ability to discover ability in others is the true test."
Lou Holtz on His Job
"On this team, we're all united in a common goal: to keep my job."
Lou Holtz on Accomplishments
"Successful people will always tell you you can do something. It's the people who have never accomplished anything who will always discourage you from trying to achieve excellent things."
Lou Holtz on Attention to Detail
"In the successful organization, no detail is too small to escape close attention."
Lou Holtz on Setting Goals
"If you're bored with life – you don't get up in the morning with a burning desire to do things – you don't have enough goals."
Lou Holtz on Self-Discipline
"Without self-discipline, success is impossible. Period."