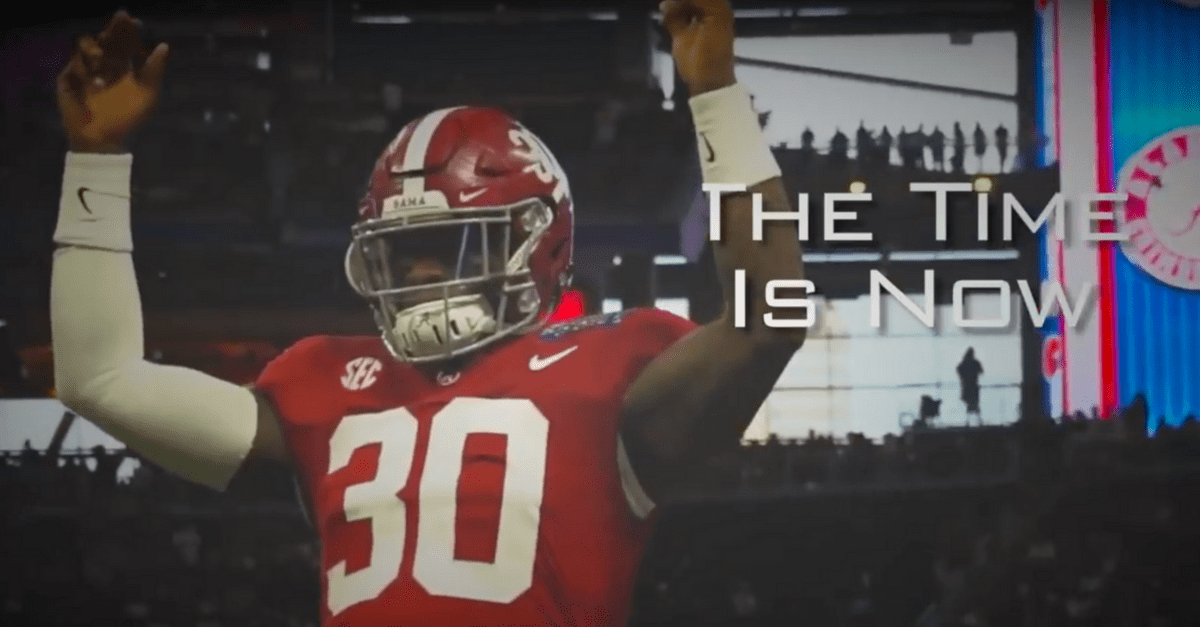 YouTube: FunnyMaine
YouTube: FunnyMaine
The Alabama Crimson Tide are the No. 1 team in the country heading into the 2018 season by almost every major poll in the country. At least one magazine disagrees, but it's not like Alabama is listening to that outside noise.
The perennial College Football Playoff contender returns another insanely talented depth chart, and Nick Saban's team is primed for another run at college football glory, hoping to score their sixth national title in the last 10 seasons.
College football season is all about excitement and energy. From electric entrances to crazy mascots, we'll do anything to get our blood flowing and give ourselves goosebumps.
Football is almost here, and with that comes the inevitable truth: Alabama can win it all once again. In the immortal words of Marvel super villain Thanos, "Dread it. Run from it. Destiny Still Arrives."
Shoutout to YouTube user FunnyMaine for this hair-raising video to set up the 2018 season.
Somewhere, a Louisville fan laments: "Mr. Petrino, I don't feel so good."
The video is backdropped by Josh Brolin's voice from the recent cinematic masterpiece "Avengers: Infinity War." In the movie, Thanos is an unstoppable force who gathers the Infinity Stones, which gives to whomever possesses them ultimate power in the universe.
Sound familiar?
The 2018 Alabama Crimson Tide football team boasts five preseason All-Americans including Jonah Williams, Ross Pierchbacher, Damien Harris, Raekwon Davis and Mack Wilson. Add that to the two-headed monster of Jalen Hurts and Tua Tagovailoa at quarterback, a roster overflowing with four and five-star talent, and the best coach in the country in Nick Saban, and you've got a recipe for greatness.
The Tide are set up to run the table and make another playoff run, having a laughable non-conference schedule of Louisville, Arkansas State, Louisiana-Lafayette, and the Citadel.
Nick Saban's squad's most difficult game will be a road contest against the LSU Tigers on November 3. All of their major opponents the rest of the season have to visit Tuscaloosa to face Alabama.
It's Alabama's world, and we all can't escape it.