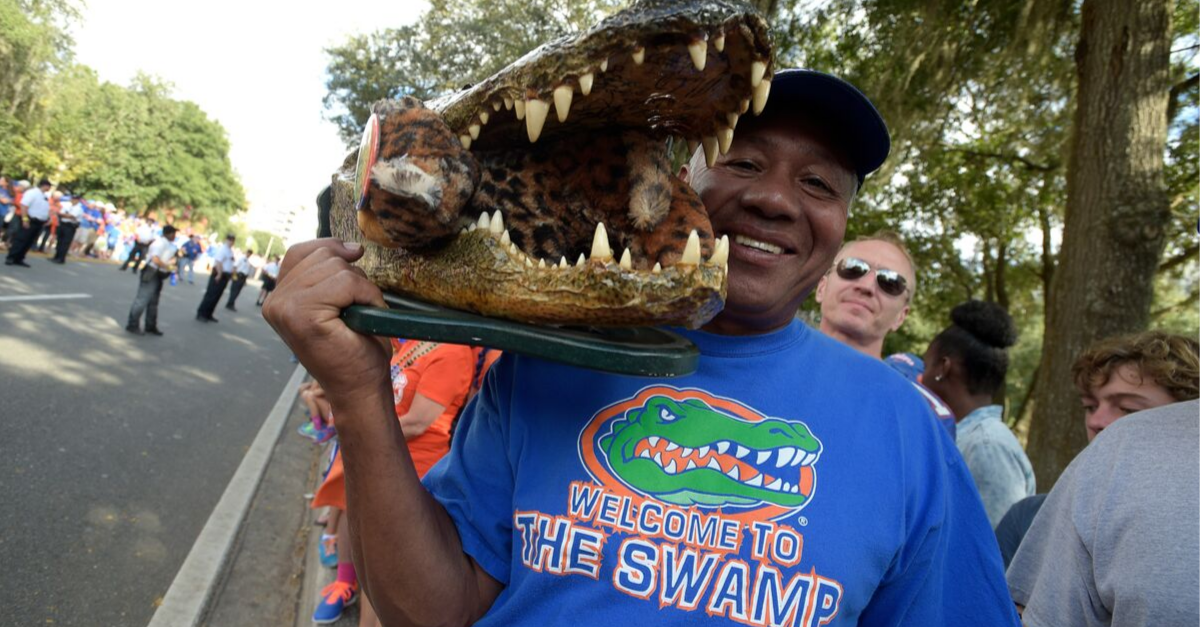 AP Photo/Phelan M. Ebenhack
Try to find something better than college football game days across America. Don't worry. I'll wait while you fail to think of one.
From debating which tailgate grill is better to sharing your perfect Bloody Mary recipe with your friends and family, there's never a dull moment when Saturdays come around. Community and unity is what makes game day great, but no matter who you're rooting for, there aren't many places where football is closer to religion than Gainesville, Florida.
Ben Hill Griffin Stadium is a palace. Florida football is loaded with iconic players. Want tradition? The Gators have you covered. Need a unique, pregame cheer? Yeah, the University of Florida has that, too.
There aren't many FBS programs stronger than the Florida Gators football team. Under head coach Dan Mullen, UF is on the rise once again, starting with the program's 10-3 finish and Peach Bowl victory over the Michigan Wolverines in 2018.
Mullen and company are trending towards challenging the Georgia Bulldogs for SEC East dominance, and that starts with every faithful Gator fan showing up in force for home games at The Swamp.
RELATED: Florida Football Announces "What's New" for Gator Game Days
Aside from tailgating essentials, knowing what to color to wear for Florida games is of the utmost importance. Nothing is more intimidating than opposing teams walking into Gainesville for the first time and seeing 88,000-plus Gators fans dressed as a sea of orange, doing the Gator Chomp.
The Florida football team announces what each week's theme will be on social media, and we will be updating this list as the 2019 football season goes on. If you're heading for the game, or even hosting your own watch party in an incredible man cave like this, make sure everyone is dressed and on-brand for Gator game day!
Need some fresh Florida Gators apparel? Don't worry, we've got you covered.
UF Football What to Wear – 2019
Sept. 7: UT-Martin — "Stand Up & Holler" T-Shirts honoring George Edmundson
Sept. 21: Tennessee — WEAR BLUE
Sept. 28: Towson — WEAR ORANGE
Oct. 5: Auburn — WEAR BLUE
Nov. 9: Vanderbilt — TBA
Nov. 30: Florida State — TBA