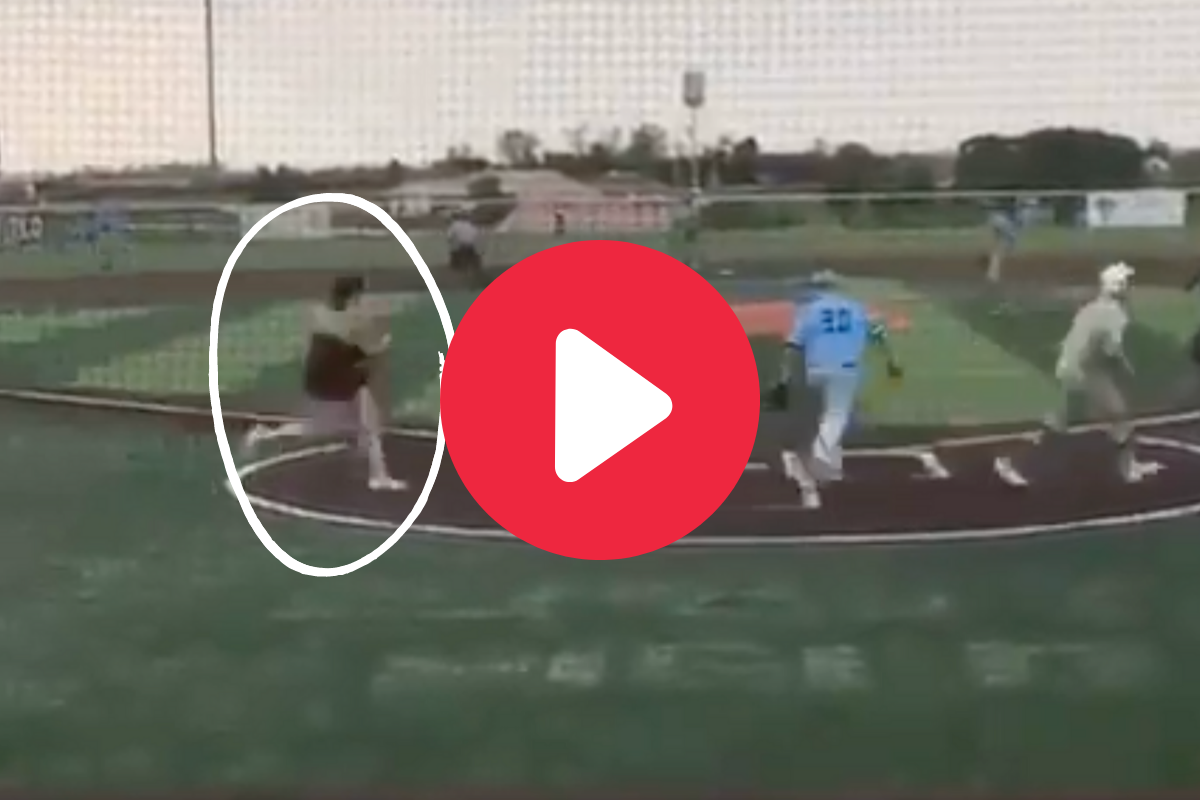 Screenshot from Twitter
Have you ever been so mad at your ex-boyfriend who broke up with you that you charged him while he was pitching in a live high school baseball game?
No? Well, I know someone who has.
During an Iowa high school playoff game between Marion High School and Jefferson High School, a crazed (maybe angry is the better term) female fan rushed onto the field during a play to go after the pitcher before she was taken down by a coach.
This marks one of the craziest high school baseball moments ever.
Female Fan Rushes Field During Playoff Game
RELATED: High School ?Switch Pitcher? is Taking the Internet By Storm
This took place during the seventh inning of the Marion-Jefferson quarterfinal game. A Marion baseball player hit a double and as the play was unfolding, the female fan rushed out on to the field to chase a Jefferson player.
A coach swooped in to try to bring her down, but he had trouble. She wasn't going down without a fight. One fan can be heard saying "oh my god!"
In another video posted to social media, the female fan attempts (but fails) to climb a fence either to find the man she was after or escape without consequences. She didn't go too far. Marion won the game, 7-3.
So, what's the backstory here?
According to Cedar Rapids sportswriter Jeff Johnson, she is also a high school student and this was a classic case of ex-girlfriend chases ex-boyfriend in the middle of his very important varsity baseball game. Maybe he should have thought about waiting until after the playoffs to break up with her.
Clearly, this was no Morganna the Kissing Bandit incident. This girl wasn't looking for a kiss. She was out for blood like Nolan Ryan was when he beat Robin Ventura's face in.
As for her, well, this pretty decent exposure. A grown man couldn't bring this high school girl down. If I'm the Iowa Hawkeyes football team, I'm giving her a call as an offensive lineman or running back. All you'd have to do is put her ex-boyfriend in the end zone and she's not stopping.