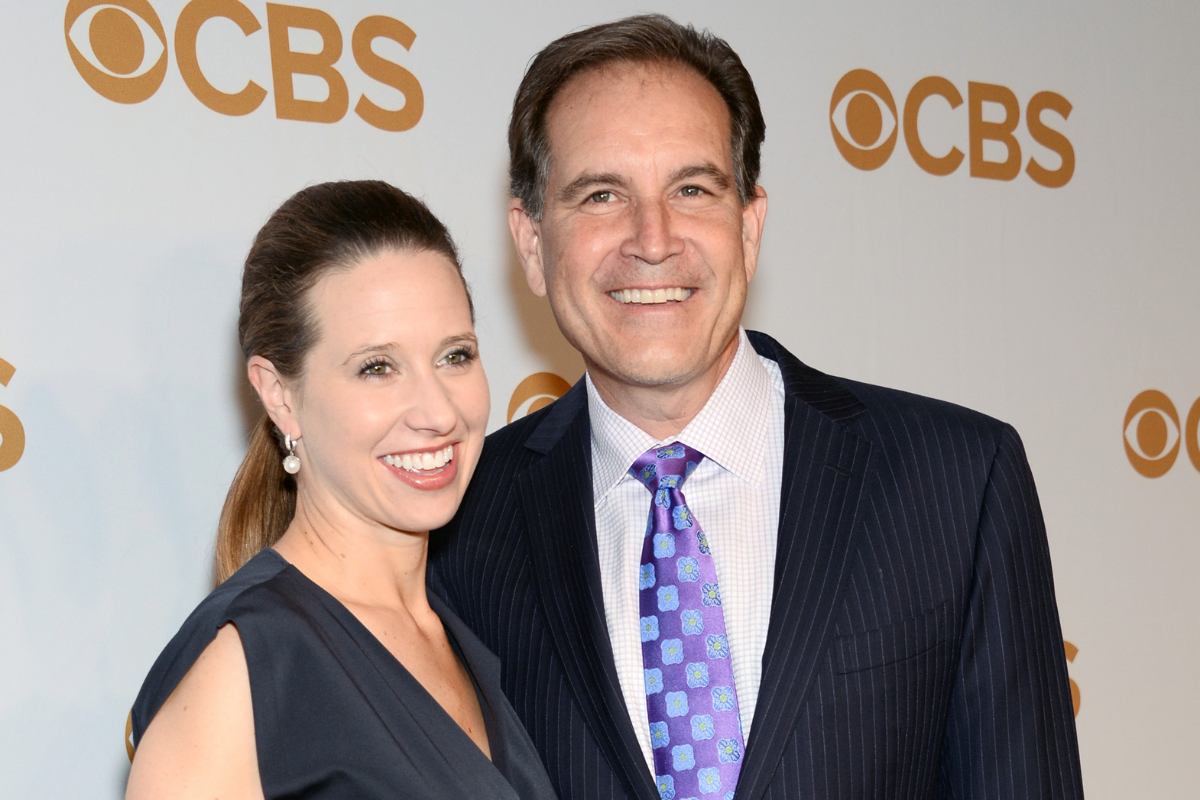 Photo by Evan Agostini/Invision/AP
Jim Nantz has been front and center for some of the biggest events in sports history throughout his career as a sportscaster.
The 61-year-old has been in the business since the 1980s, working on telecasts of Division I NCAA men's basketball, college football, the NBA, the NFL and the PGA Tour for CBS Sports.
Nantz was born in Charlotte, North Carolina and grew up in Marlboro Township, New Jersey. He attended Marlboro High School before going to college at the University of Houston and majored in broadcasting.
After college Nantz found an opportunity in sports, working as a sportscaster for KHOU Houston. He then became the weekend sports anchor for KSL-TV in Salt Lake City, calling games for the BYU football team and the Utah Jazz from 1982-1985.
Nantz officially joined CBS in 1985, where he's become a key member of the network. At CBS, Nantz has led the network's coverage of The Masters since 1989. He's also called Final Four games since 1991 and called Sunday Night Football games for CBS Radio Sports.
Perhaps what Nantz is best known for at CBS is his football coverage. Nantz was the host of CBS's The NFL Today for five years before becoming the network's marquee play-by-play announcer of the National Football League in 2004.
In 2007, Nantz was given the opportunity to call play-by-play for Super Bowl XLI between the Chicago Bears and Indianapolis Colts.
Jim Nantz's First Marriage
RELATED: Al Michaels' Net Worth: How Sports Broadcasting Made Him Rich
While Nantz's career at CBS was booming, his marriage wasn't faring quite as well. Nantz's first wife was Ann-Lorraine Carlsen Nantz. The couple lived in Westport, Connecticut and got married in 1983. They welcomed their daughter Caroline Nantz in 1994.
Things between James William Nantz III and Lorraine "Lorrie" Carlsen Nantz didn't last, and the couple split in 2009 after 26 years of marriage.
After a messy divorce, Nantz was ordered by judge Howard Owens to fork over $916,000 per year in child support and alimony to his ex-wife.
Jim Nantz's Wife
While the divorce was proceeding, Nantz began a relationship with his current wife, Courtney Richards. Richards and Nantz met through IMG, a talent management company which represented Nantz, and where Richards worked as vice president.
Prior to getting married, the couple were engaged for 21 months, and Nantz actually proposed to Richards while vacationing with George H.W. Bush and Barbara Bush. The two got married in 2012 in Pebble Beach, California, where they currently reside.
In 2014, the couple gave birth to baby girl Finley Cathleen Nantz and in 2016 they welcomed their second child, son Jameson Nantz.
Neither Nantz nor his wife Courtney are active on social media, but the sports personality does have a book out called "Always By My Side," a New York Times bestseller documenting some of sports' most significant moments and honoring his father, who passed away after a long battle with Alzheimers.
Jim Nantz Net Worth
Being a star CBS sportscaster certainly pays well. According to Celebrity Net Worth, the broadcaster pockets $5 million annually from his salary with the network and boasts an estimated net worth of $15 million.
Nantz's first marriage may not have lasted the test of time, but he and current wife look set for a happy future together.