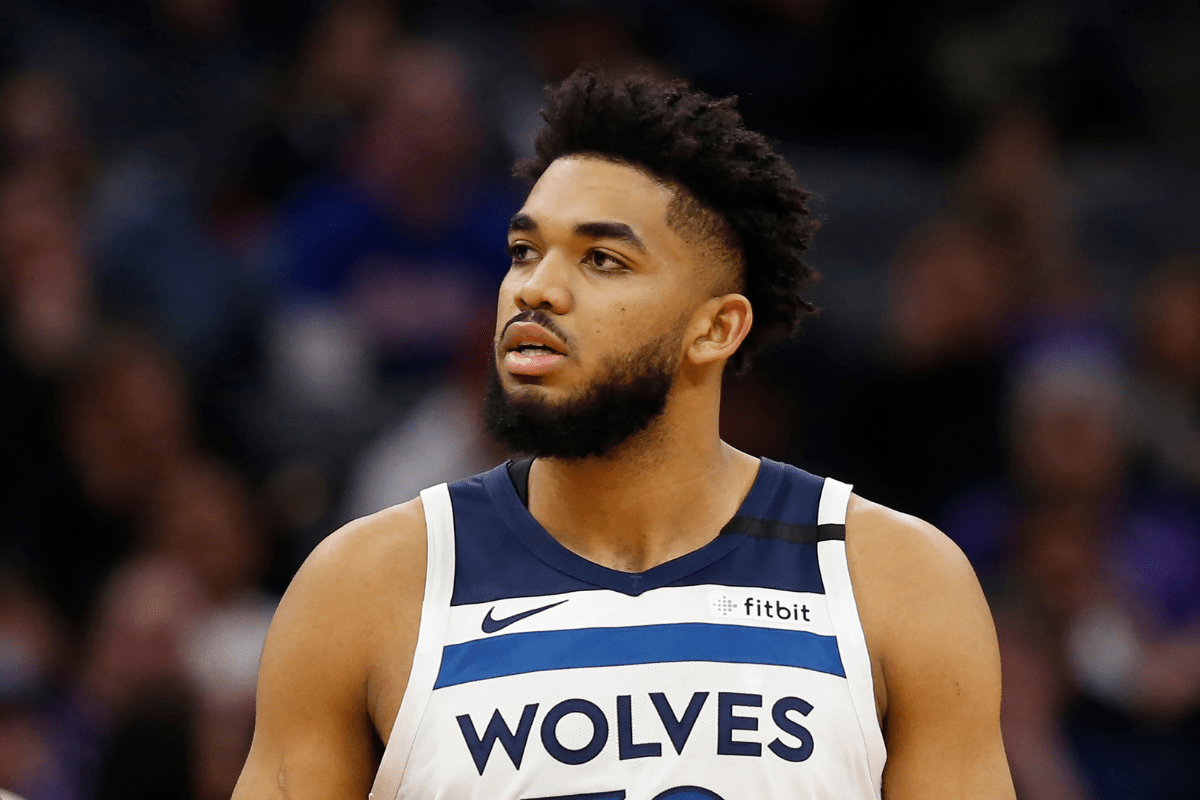 AP Photo/Rich Pedroncelli, File
Minnesota Timberwolves center Karl-Anthony Towns took to Instagram.
The 25-year-old looked distraught; his mind focused elsewhere.
It was March 24, 2020 and the two-time NBA All-Star implored people to take the coronavirus pandemic seriously:
?This disease needs not to be taken lightly. Please protect your families, your loved ones, your friends, yourself. Practice social distancing. Please don?t be in places with a lot of people,? Towns said.
He was speaking from a strained heart. His mother, Jacqueline Cruz-Towns, was in the hospital battling COVID-19.
Karl Anthony-Towns Loses Mother to COVID-19
Jackie and Karl Towns Sr., KAT's father, had tested positive after weeks of feeling sick. Karl Sr. recovered.
Jackie had an up-and-down fight. She was looking worse, then improved before taking a turn sideways.
She passed away on April 13, 2020. She was 58.
RELATED: Brandon Ingram?s Scary Blood Clot Didn?t Stop His Rise to Stardom
The Wolves organization announced the saddening news via Twitter. The official statement from a Towns family spokesperson celebrated her impact on the people around her:
"Jackie was many things to many people – a wife, mother, daughter, grandmother, sister, aunt, and friend. The matriarch of the Towns family, she was an incredible source of strength; a fiery, caring, and extremely loving person, who touched everyone she met. Her passion was palpable and her energy will never be replaced."
Several NBA players tweeted their condolences to KAT and his family, including Chris Paul, Trae Young, Tobias Harris, John Wall, Zach LaVine, and Luka Doncic.
The center opened up about his experience in an 18-minute emotional video titled "THE TOUGHEST YEAR OF MY LIFE." He gives the details on his mother's battle and how it affected him.
In December 2020, KAT ? who donated $100,000 to the Mayo Clinic in Minnesota to help combat the virus back in March ? revealed he had lost six other family members to COVID-19. He says the experience has hardened and humbled him.
"I've seen a lot of coffins in the last seven months, eight months," Towns said. "But I have a lot of people who have — in my family and my mom's family — who have gotten Covid. I'm the one looking for answers still, trying to find how to keep them healthy. It's just a lot of responsibility on me to keep my family well-informed and to make all the moves necessary to keep them alive."
Basketball became harder to focus on. When asked if hoops would be therapeutic for him, KAT gave an honest response:
"I play this game more because I just loved watching my family members seeing me play a game I was very successful and good at. It always brought me a smile when I saw my mom at the baseline and in the stands and stuff and having a good time watching me play," Towns said. "So it's going to be hard to play. It's going to be difficult to say this is therapy. I don't think this will ever be therapy for me again. But it gives me a chance to relive good memories I had."
In the Wolves first game of the 2020-21 season against the Detroit Pistons, he recorded 22 points, 11 rebounds, and 7 assists in a 111-101 win.
Karl Anthony-Towns Tests Positive for COVID-19
The Edison, New Jersey native revealed he tested positive for the virus on January 15, 2021 before a matchup with the Memphis Grizzlies. This comes on the heels of a dislocated wrist injury.
He's eligible to return after 10 days or testing negative twice at least 24 hours apart via PCR testing.
KAT's past year has been an emotional roller coaster filled with loss and passionately pleads for people to take the pandemic seriously. Navigating life without his mother is something he'll never grow accustomed to. The guy deserves a break.
Jackie had been a rock in her son's life. She was there when he was rising through the high school basketball ranks. She was there when he committed to Kentucky. She was there when he was the first-overall pick in the 2015 NBA Draft. She was there when he was selected to his first NBA All-Star team. She was in Minneapolis for home games at the Target Center. She was there.