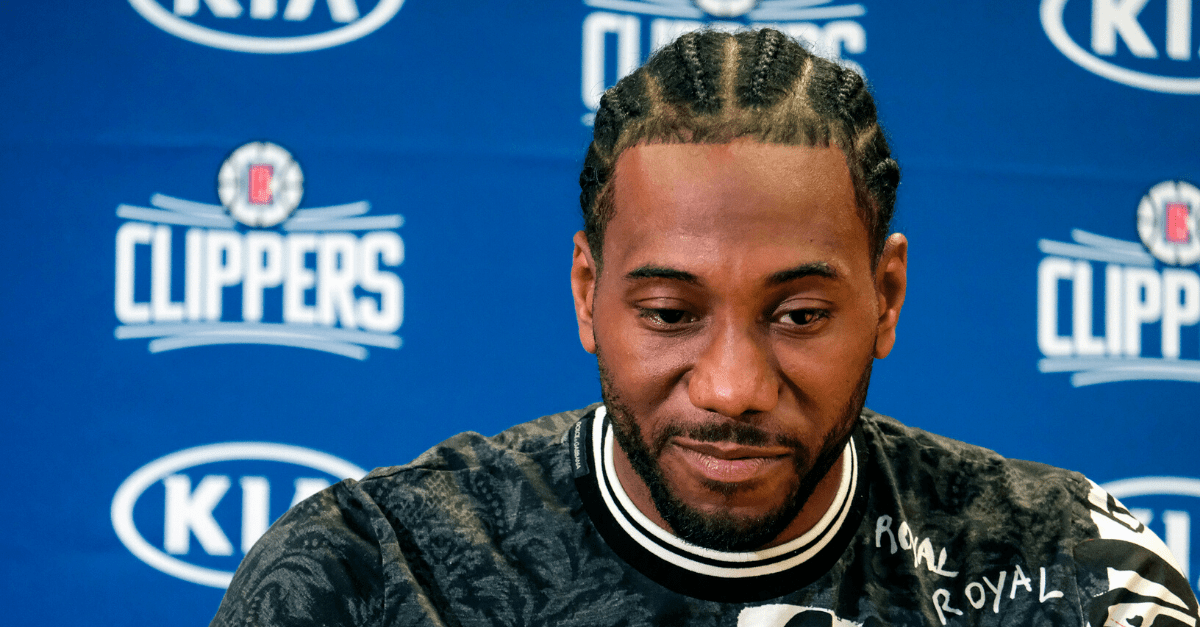 AP Photo/Ringo H.W. Chiu
Kawhi Leonard rarely has a tell. The Los Angeles Clippers' small forward has the blankest poker face in the game, rivaled only by his former San Antonio Spurs teammate Tim Duncan. It's become his trademark.
The two-time NBA Finals MVP strategically shies from the limelight when it comes to his personal life. He glares the poker face and side-steps any delvings that take place outside the lines.
He does have a life other than basketball. He shares a healthy relationship and two children with his long-time girlfriend, Kishele Shipley. You just won't see much of it, if any.
Kawhi Leonard's Girlfriend Kishele Shipley
Leonard and Shipley met when they attended San Diego State University; Shipley earned a degree in Public Administration. The couple's first child, daughter Kaliyah Leonard, was born in 2016. They welcomed a second child, a baby boy, last year when Leonard was on the Toronto Raptors.
Shipley was regularly seen in attendance during the Raptors' 2019 playoff run. She and Kaliyah were seen on the Raptors' victory-parade float celebrating the franchise's first NBA championship. Along for the ride was Drake, who shares a similar affection for avoiding high-profile situations like Leonard.
Shipley's made appearances on the Instagram account of Leonard's sister, Miesha Slayton, with the basketball player's family. It raises the question: did Kawhi Leonard propose? Did he go to Jared?
I doubt we'll get an official answer right as it happens. Leonard has become self-aware. He plays into his guarded demeanor by deflecting questions and rolling with the punches — It's awesome. The NBA needs a superstar who trolls the media with deadpan delivery. Contrary to his peers, Leonard won't scrounge or flaunt on social media after games. He shows up, dominates on the basketball court, and does God knows what in his free time. I love it.
Leonard and Shipley enjoy a happy life together. It's easy to see why she fell for him. There's just something about that laugh.