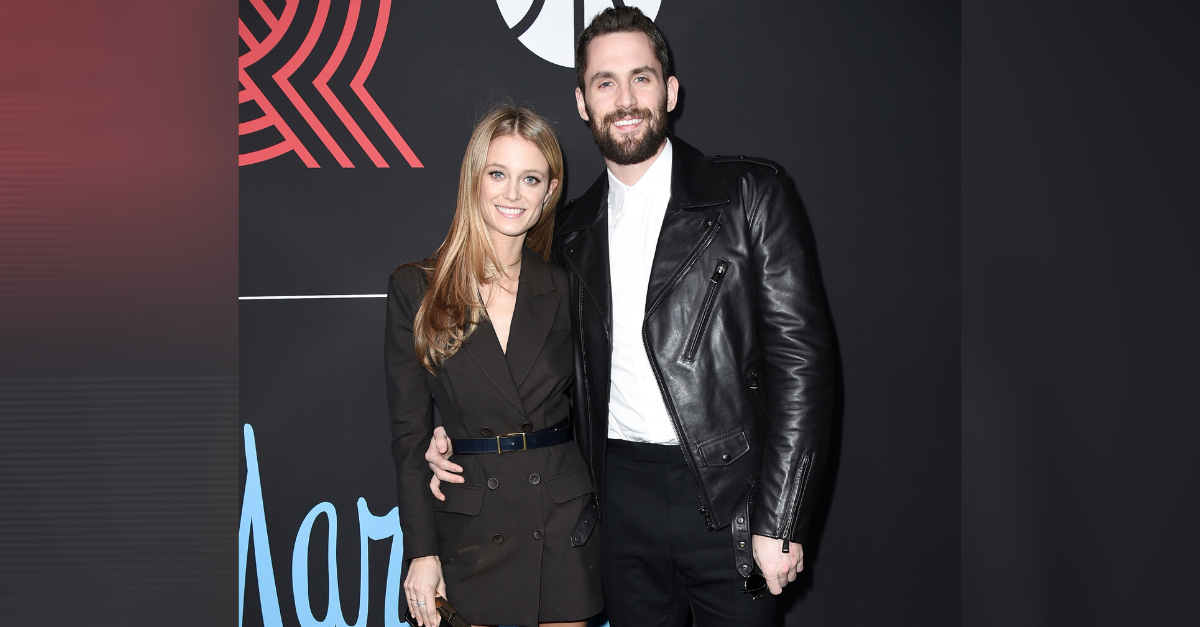 Photo by Richard Shotwell/Invision/AP
Kevin Love has accomplished so much throughout his NBA career. Since the Minnesota Timberwolves selected him out of UCLA in 2008, the 6-foot-8 power forward has won an NBA championship, been named to five All-Star teams and won a NBA rebounding title.
He became part of the Cleveland Cavaliers' "Big Three" alongside LeBron James and Kyrie Irving, who went to four straight playoffs and won the NBA Finals against the Golden State Warriors together in 2016. Since his rookie year, the 31-year-old Love has earned a whopping $174 million in the game of basketball and is set to take home more than $260 million by the time his four-year contract is finished in Cleveland.
The NBA star is one of the wealthiest players in the game, but money doesn't always equal happiness. Love was named the winner of ESPN's Arthur Ashe Courage Award for addressing his own mental health struggles publicly and bringing awareness to the issue in an article he penned for The Players' Tribune.
One woman who has stood by him during tough times is his model girlfriend of five years, Kate Bock.
Let's meet the woman Kevin Love seems to have fallen in love with.
Who Is Kevin Love's Girlfriend Kate Bock?
Kate Bock was born in Vancouver, Canada. The 27-year-old blonde bombshell never saw herself as the model type growing up until she was discovered. She explained in an interview for Hamptons:
"I was so much taller than everyone in my class. There was maybe one boy my height, so I definitely wasn't in the slow-dance world at that age. I had braces, I had it all — I never thought of myself as beautiful. I was really into sports. I played baseball and soccer and I was a swimmer and I played field hockey," she said.
The 5-foot-11 Bock is undoubtedly a knockout. Her height also means if the couple ever settle down and have kids they're likely to be tall and athletic as well.
The two began dating sometime around 2015 and have been going strong ever since. She lives in New York and he lives in Cleveland. That means they've had to make their long-distance relationship work.
"Luckily, it's not very far. Cleveland is only like an hour-long flight from New York. So I go back and forth between here and there and jobs, and then sometimes meet him on the road if it makes sense, so I see him pretty often even though we live in different cities and both travel for work. We make it work, so that's kind of fun," she told Sports Illustrated.
Bock's Modeling Career
RELATED: Scottie Pippen's Ex-Wife Became Kim Kardashian's Best Friend
Bock has struck a pose for some of the high-profile publications like the Sports Illustrated Swimsuit Edition, Victoria's Secret, Vogue and Maxim. The newcomer won the 2013 Sports Illustrated Rookie of the Year, an award that includes past winners like Kate Upton and Chrissy Teigen.
The beauty also made a cameo in Lonely Island's "Jack Sparrow" music video. Bock appeared alongside other models in a night club scene.
What's cool is Bock has shared her career with Love. The two both modeled together for Banana Republic campaign in 2016. As PEOPLE Magazine described it, the shoot gave fans of the handsomely bearded Love and his girlfriend "in their pajamas while sipping on coffee" while also sporting the "season's hottest trends."
It's safe to say they are two very attractive people.
Bock Is Love's Support System and No. 1 Fan
Love's girlfriend is more than just "model Kate Bock," she's a smart, well-spoken woman who has been his support system throughout the last few years.
Love has detailed his struggles with anxiety as a basketball player, and Bock has been there for him over the last half-decade.
In January 2020, he shared a glimpse into his love life by posting an appreciation photo on Instagram.
"Happy Birthday to my 👸🏼 @katebock!!! One of my favorite photos—(I'm really getting better with this camera 📸📸📸). Not the best to travel on your special day…but we reunite on Super Bowl Sunday!!! Sending love from back home," he wrote on social media.
Bock is also heavily invested in Love's basketball career and teammates. She even cried when LeBron James left Cleveland to join the Los Angeles Lakers in 2018. Talk about caring about your boyfriend's career.
Rafting Accident Caused Her To Get Staples in Her Head
Bock and Love took a whitewater rafting trip to Jackson, Wyoming, in the summer of 2019. What began as a fun offseason escape into the wilderness ended in a trip to the hospital.
Love posted a pic of his gal pal holding a bloodied hat from the emergency room, but she apparently didn't suffer any serious injuries. The two even laughed about it afterward.
"Can't take her anywhere," Love wrote. "@katebock got her head stapled shut after a nasty (but epic) spill.

"'Only head injury we've seen in 34 years.' FYI we laughed the entire thing off and will be going back."
As far as we know, Kevin Love and Kate Bock are still happily together. They've posted photos of themselves quarantining together throughout the Coronavirus pandemic. The next logical question: when are they going to get engaged?