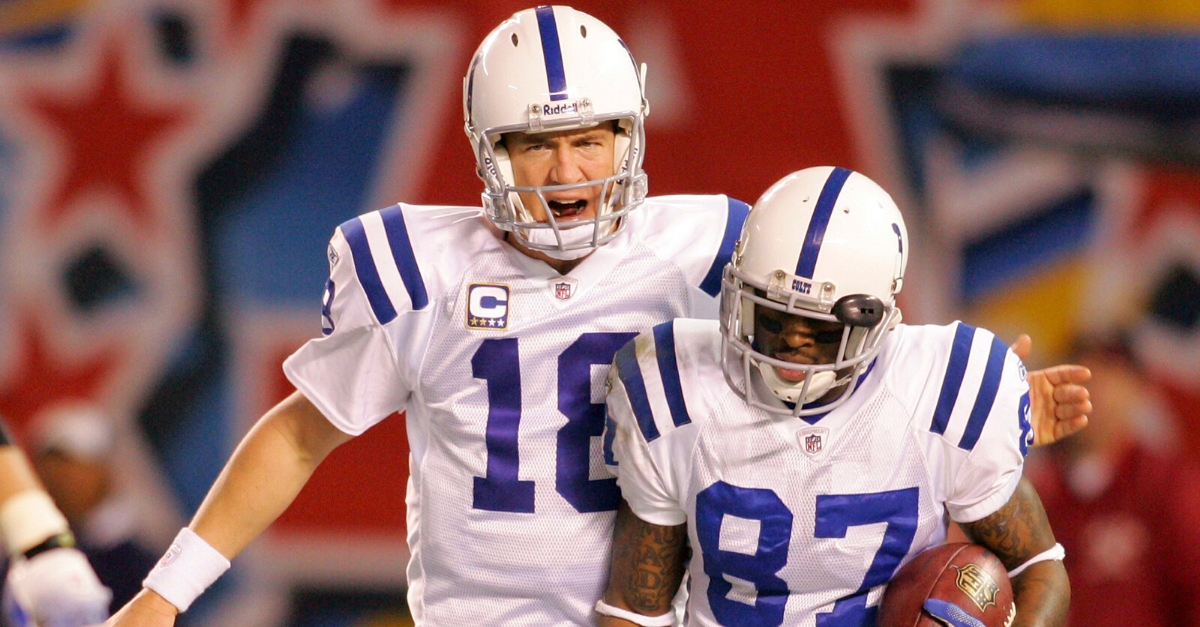 AP Photo/Chris Park
No matter where you go or where you?re from, it?s not hard to find great football players. They exist everywhere and come from all over the country. However, there?s no place quite like the state of Louisiana when talking about producing all-world talents.
Whether it?s local legends in high school football, stars at the college football level, or Super Bowl champions in the NFL, players born in The Pelican State are truly different.
Throughout history, there have been nearly 1,000 players from Louisiana to play at least one game in the National Football League. Stars such as wide receivers Odell Beckham Jr. and Jarvis Landry, offensive tackle Andrew Whitworth, cornerback Morris Claiborne, safety Landon Collins and quarterback Dak Prescott dominate the league today.
Let?s take at some of the greatest to ever step on the gridiron from Louisiana.
Best NFL Players Born in Louisiana
Peyton Manning
Peyton Manning needs no introduction. Born in New Orleans, the son of Archie Manning and older brother to Eli Manning, The Sheriff starred at Isidore Newman School before taking his talents to the University of Tennessee, becoming the No. 1 overall pick in the 1998 NFL Draft, and winning two Super Bowl rings with the Indianapolis Colts and Denver Broncos. He?s a lock to be in the Pro Football Hall of Fame as soon as he?s eligible.
?Terry Bradshaw
RELATED: Phil Robertson Played QB in College, And Terry Bradshaw Was His Backup
Born in Shreveport, Terry Bradshaw went to Woodlawn High School, stayed home to attend Louisiana Tech, and had an incredible career with the Pittsburgh Steelers, where he won four Super Bowl championships and the NFL MVP award in 1978. The Hall of Famer is a local legend and a national hero.
Eli Manning
Much like his older brother, Eli Manning played at Isidore Newman, dominated in the SEC while playing for Ole Miss, and then won a pair of Super Bowls with the New York Giants before retiring following the 2019 season. Although he is not as decorated as his brother, the four-time Pro Bowl selection is one of the greats and makes everyone from Louisiana proud.
Marshall Faulk
A College Football Hall of Fame and Pro Football Hall of Fame running back, Marshall Faulk is easily one of the best players to hail from Louisiana. He rushed for over 12,000 yards and scored more than 100 touchdowns in the NFL with the Colts and St. Louis Rams.
Kevin Faulk
Born in Lafayette, Kevin Faulk carved out an amazing career for the LSU Tigers in Baton Rouge and with the New England Patriots. Having three Super Bowl rings is only part of his greatness.
Reggie Wayne
Before he shined as an all-time wide receiver with the Colts, and before starring at Miami, Reggie Wayne was the pride of John Ehret High School in Marrero, Louisiana. He?s one of the best pass catchers of all time and is proud to call Louisiana home.
Ed Reed
One of the greatest safeties to ever play, Ed Reed was born in St. Rose and went to Destrehan High School before becoming a College Football and Pro Football Hall of Famer. He won a Super Bowl with the Baltimore Ravens before playing for the Houston Texans and New York Jets to finish his career.
Tyrann Mathieu
With a nickname like the Honey Badger, you know defensive back Tyrann Mathieu is an all-timer and his career isn?t close to being finished. Born in New Orleans, Mathieu went to LSU before dominating in the NFL with the Arizona Cardinals, Houston Texans and Kansas City Chiefs.
Other Notable Louisiana-Born NFL Stars
RB Matt Forte, Lake Charles
WR Odell Beckham Jr., New Orleans
SS Landon Collins, New Orleans,
WR Jarvis Landry, Metairie
RB Leonard Fournette, New Orleans
OT Andrew Whitworth, Monroe
QB Dak Prescott, Sulphur
RB Warrick Dunn, New Orleans
K Stephen Gostkowski, Baton Rouge
DT Kyle Williams, Ruston
RB Matt Forte, Lake Charles
DB Aeneas Williams, New Orleans
FS Eric Reid, Geismar
QB Jake Delhomme, Breaux Bridge
DT Glenn Dorsey, Baton Rouge
DE Michael Bennett, Avondale
OT Demar Dotson, Alexandria
CB Morris Claiborne, Shreveport
DE Neil Smith, New Orleans
RB Eddie Lacy, Gretna
QB Kordell Stewart, New Orleans
WR Mike Wallace, New Orleans
QB Bert Jones, Ruston