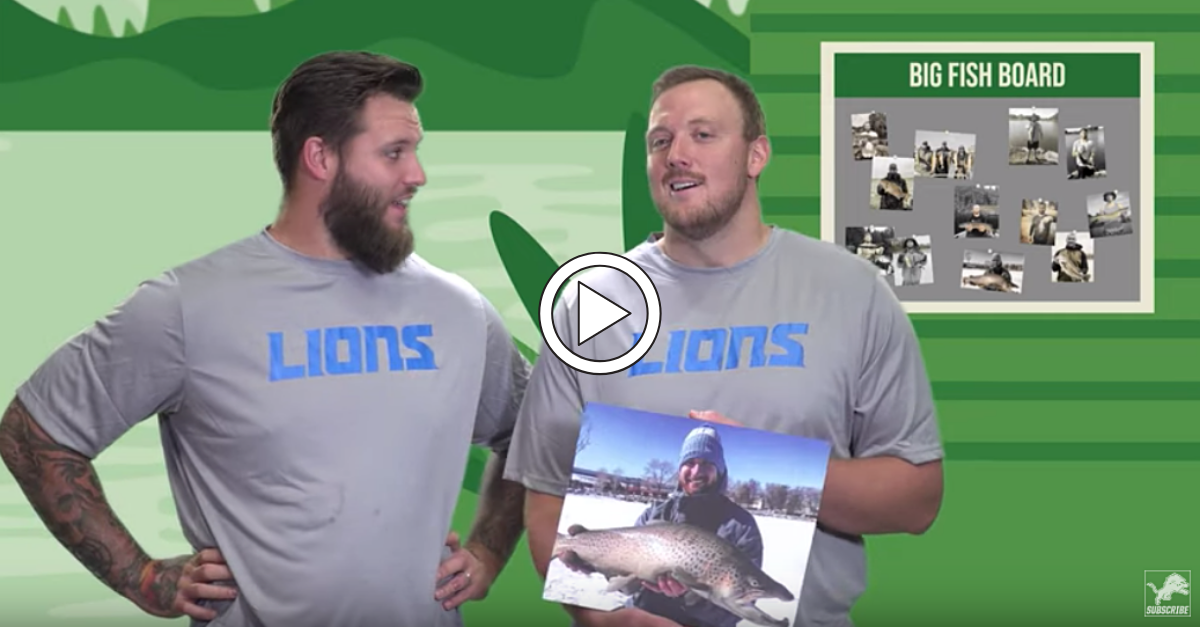 Screenshot from YouTube: Detroit Lions
In recent years, players in the National Football League received a bad reputation as anti-American, self-centered professional athletes. Lost in the chaos, however, are some of the very real stories that bring them down to Earth. Players like the Steelers' James Conner beat cancer to become one of the league's top running backs. Others, like Detroit quarterback Matthew Stafford, stood by as his wife, Kelly, underwent life-saving surgery to remove a brain tumor.
Stories like these are the feel-good momentum the NFL needs to bring back fans who turned away during the infamous national anthem protests. And if there's anyone who could be the poster-child of American values, it's Stafford's teammate, Detroit Lions left guard Frank Ragnow.
Among offensive lineman, Ragnow should be one of the NFL's best for the next decade. The first-round pick (20th overall) in the 2018 NFL Draft was an All-SEC center for the Arkansas Razorbacks. Ragnow moved to left guard for his rookie season, started all 16 games for Detroit last year, and has the ability to play all three interior lineman positions if needed.
On top of all that, the Chanhassen, Minnesota native is one heck of an outdoorsman.
Alongside his brother, Jack Ragnow, the pair formed Grizzly Man Outdoors. Together, Frank and Jeff travel North America hunting and fishing, and they share their journey across social media, including a YouTube channel, Twitter and an Instagram account (@GrizzlyManOutdoors) with nearly 10,000 followers.
In good fun, Ragnow's Detroit teammates were challenged to guess the fish he'd caught this offseason in a YouTube segment titled "Guess Frank's Fish."
Some of them, like former Michigan lineman Graham Glasgow, impressively knew their stuff. Others, like Stafford and defensive end Trey Flowers, had absolutely no idea what they were looking at. That is, until the very last "fish" comes around…
He's only 23 years old, but the 6-foot-5, 310-pounder is sure to teach his NFL teammates, and maybe even head coach Matt Patricia, a thing or two about the outdoors before his playing days are over. The Ragnow boys even aspire to launch their own fishing show in the future, too.