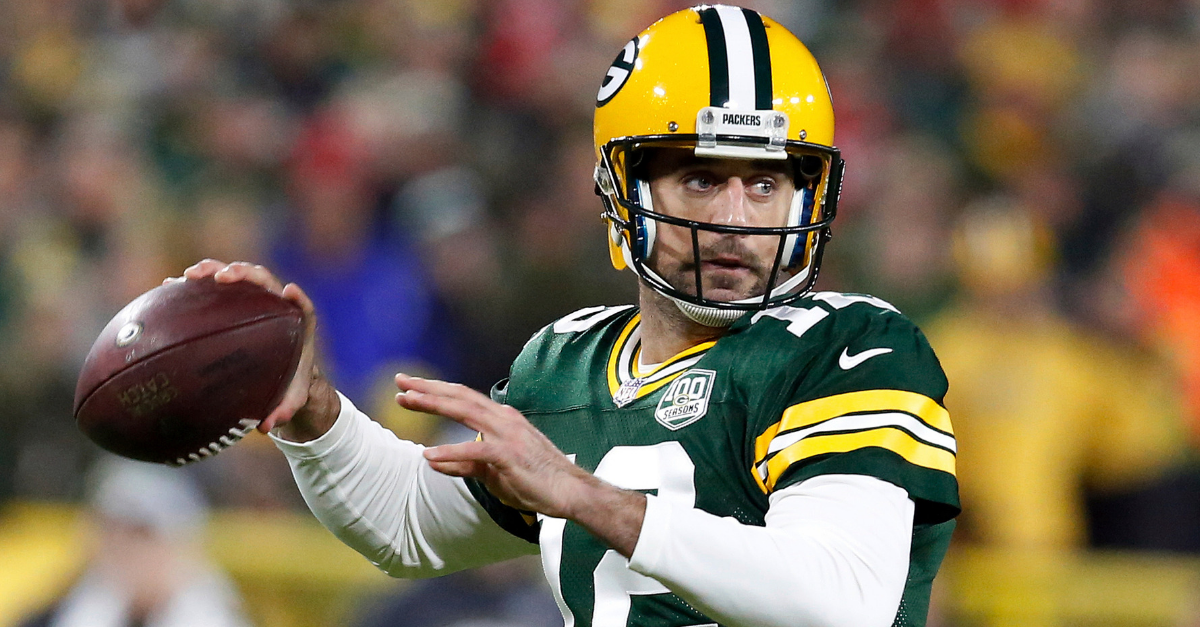 AP Photo/Matt Ludtke
For those football fans craving the NFL season to begin, you now have something official to look forward to. It will be different than most years, but the league switching things up should not be a cause of concern for anyone.
When you celebrate your 100th birthday, you can have whatever kind of party you want. If you just eat cake and soak it all in, have at it. If you feel like skydiving in a car, go right ahead. Nobody should be able to tell you what you can and cannot do when reaching the century mark of life, and the same goes for the NFL.
Normally, the reigning Super Bowl champions kick off the next season. However, instead of having the New England Patriots of the AFC raise another banner at Gillette Stadium to start the 2019 campaign, the league has decided to start the fall with its oldest rivalry.
NFL 100 Kickoff Game
The Chicago Bears will host the Green Bay Packers on Thursday, September 5 at Soldier Field, marking the first time the Super Bowl champs won?t play in the first NFL game of the season since 2003. The game will be aired live on NBC.
RELATED: Dallas Cowboys, Ezekiel Elliott End Holdout With New $90 Million Contract Extension
For everyone who saw the NFL 100 commercial during Super Bowl LIII, you could just tell things were going to be different this year. There was going to be a big emphasis on celebrating the game?s past, and there is no better way to do it than a classic NFC North showdown between the Packers and Bears
It?s Green Bay quarterback Aaron Rodgers versus Chicago's defensive star Khalil Mack, and new Packers head coach Matt LaFleur against reigning Coach of the Year Matt Nagy. Get excited.
Although the NFL?s longest continuous rivalry belongs to the Packers and Detroit Lions, this game is always a big-time date to mark on the calendar each year.
This will mark the 199th game in the rivalry, with the Packers holding a 97-85-6 record in the all-time serious, which includes one win each during the NFL playoffs. It will also be the 14th-straight year the division rivals will have played in a primetime game, according to the Packers, which also is the NFL?s longest active streak.
As for the Patriots, they get a great consolation prize in getting the first Sunday Night Football slot of the NFL season. New England?s first game opponent will be announced later this spring with the rest of the NFL schedule.
When it comes to really anything, the NFL kind of does what it wants. This Thursday night regular season opener is no exception. The only difference is here no one has any room to complain how the league wants to start its history 100th season and birthday celebration.