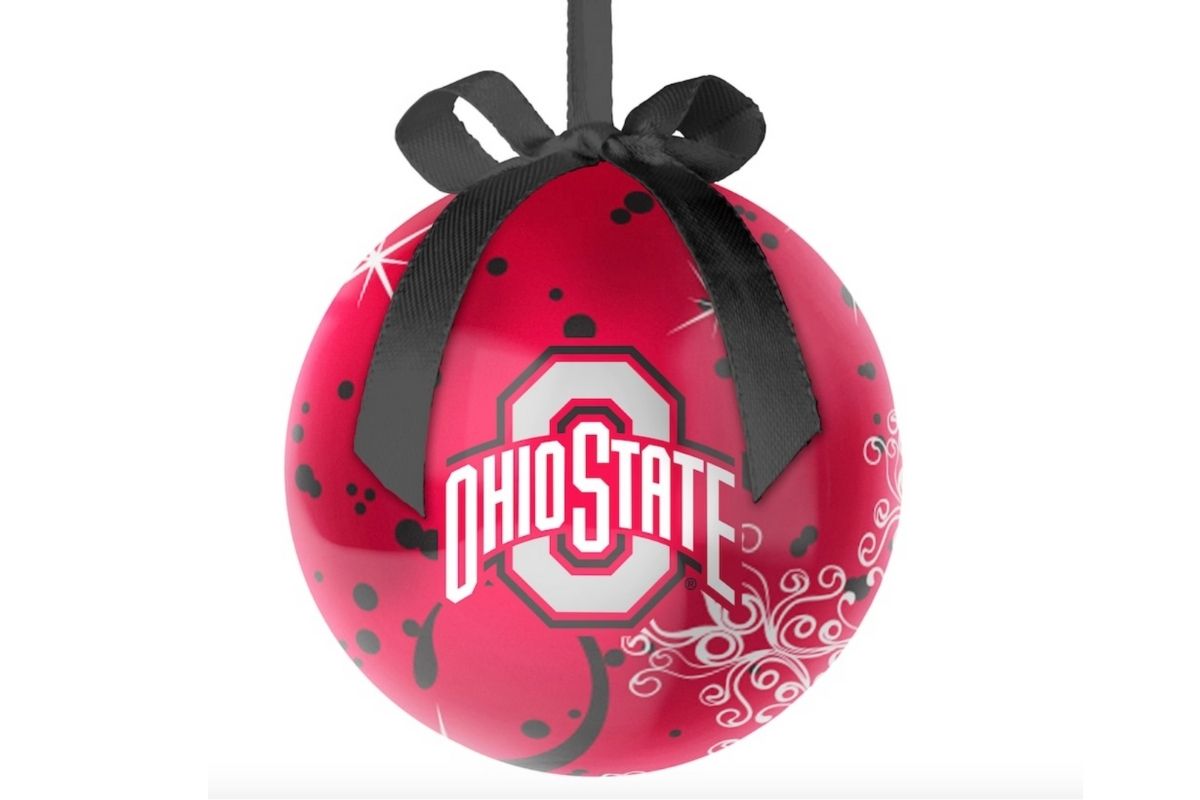 Fanatics
Fanatics
Every "The Ohio State" fan probably has just about every piece of fan gear there is to own. Jerseys, T-shirts, bumper stickers, masks, you name it. But how about Ohio State Christmas ornaments, ugly sweaters, and holiday collectibles?
The Ohio State University fans and alumni need to step up their wintertime wardrobe and decor with these Ohio State Buckeyes sweaters, Christmas tree ornament sets, and more. Everything on this list will make you feel festive and proud to be a Buckeyes fan.
Ohio State University Ornaments & Decor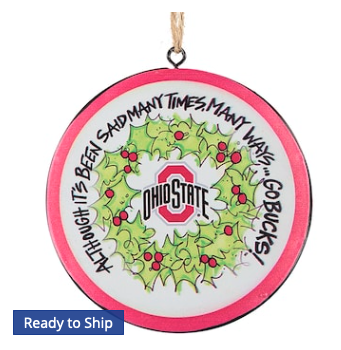 Add this holiday ornament to your wishlist today.
Show off your Ohio State University Buckeyes pride with a new ornament for your tree.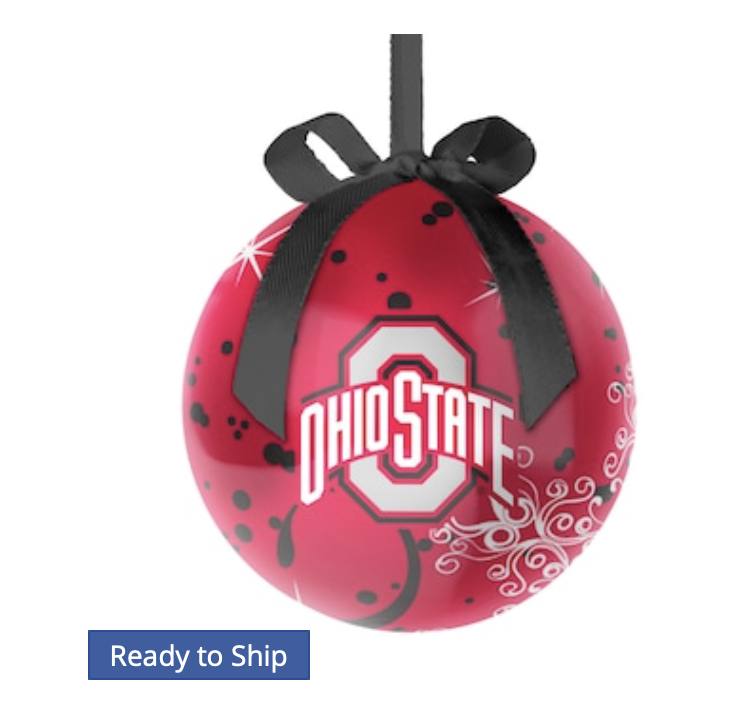 This shiny collegiate ornament will make other Ohio State football fans a little jealous. Everyone will ask where you got this adorable ornament from.
The team colors look bright and fun on this holiday ornament.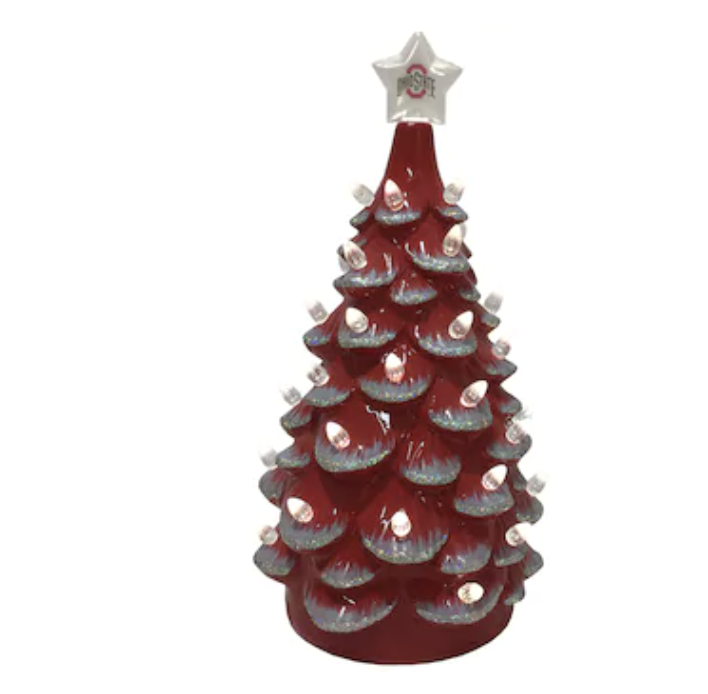 Maybe you don't have room for a large tree or just want a fun tabletop piece for the holidays. Either way, a ceramic tree is the way to go.