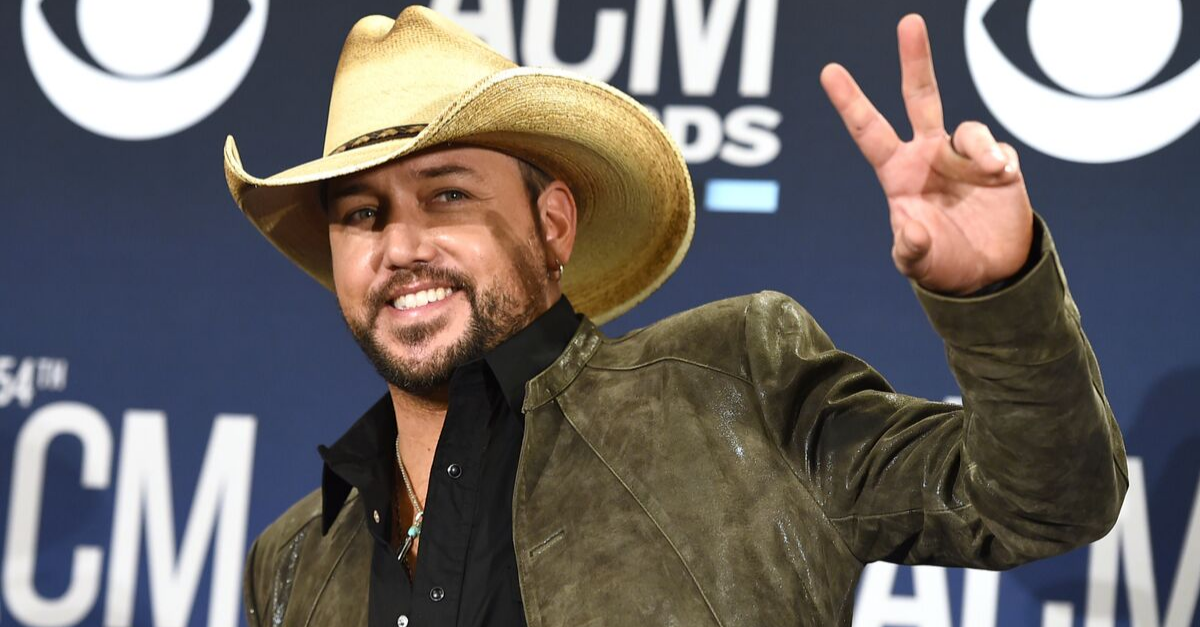 Photo by Jordan Strauss/Invision/AP
In college football, a good theme song is important. It lets us know big games are coming and hypes us up for the season ahead. Although they can get annoying and overplayed, there?s a new song that should make SEC football fans turn the radio up loud for the next few months.
Just a few days ago, country music superstar Jason Aldean released his new single ?We Back? and it has already taken off. So with ?SEC on CBS? returning this weekend for a football game between the Alabama Crimson Tide and South Carolina Gamecocks, the network has decided Aldean?s new smash hit will be the theme song this season.
Country music is officially taking over college football on Saturdays down in the South for CBS? SEC Game of the Week.
RELATED: ESPN?s New College Football Anthem is Here to Annoy You All Year Long
Aldean, a platinum recording artist from Macon, Georgia, is a huge Georgia Bulldogs fan and is getting ready to release his ninth studio album titled ?9? on November 22. This seems like an ideal combination to promote the music icon and arguably the best league in the country.
Here?s what Billboard had to say about ?We Back? before the country artist?s new album gets released.
?Aldean?s anthemic new single ?We Back? leads the project with scorching electric guitars, an ear-grabbing beat and his distinct vocals.?
That?s some pretty strong praise for the trending Jason Aldean song that was released less than one week ago.
The ?SEC on CBS? theme song has been filled with country music stars, including Garth Brooks? ?Pure Adrenaline? back in 2016. Aldean, who now lives in Nashville, Tennessee, is next on the list.
Aldean?s album ?9? will also feature songs like ?Blame it on You,? ?Keeping it Small Town,? and ?I Don?t Drink Anymore,? among many others.
For every big SEC football game on the CBS network this fall, get ready to hear Jason Aldean?s ?We Back? during it.