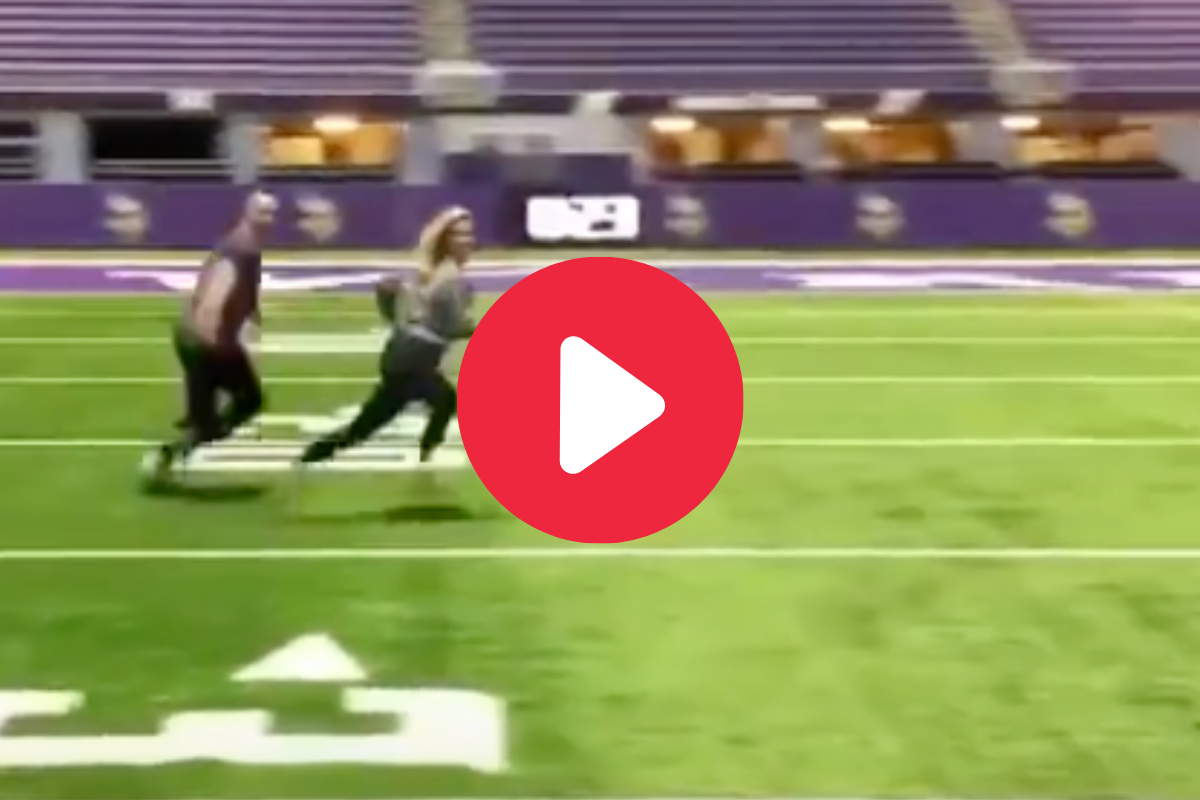 Screenshot from TikTok
Softball players are gifted athletes.
Many of these cannon-armed girls could probably play wide receiver or quarterback for their college and high school football teams. Heck, Alyssa Derrick?s 40-yard parking lot throw earned her a pro football contract.
We?ve seen numerous athletic chicks dust guys on the football field, and Corrin Genovese might have the best wide receiver skills of them all.
Softball Player?s Route Embarrasses Man
RELATED: Tiny Girl Embarrasses Boys With Juke Moves in Flag Football Game
This is Corrin Genovese. She isn't just some ordinary girl who has Tyreek Hill-like moves. She was the Big 12 Defensive Player of the Year in 2012 as a shortstop at Missouri.
When she lined up against a dude on the 30-yard line at US Bank Stadium, home of the Minnesota Vikings, she quickly toasted him and made him look foolish.
First, she turned on the jets to gain some elite separation across the middle. Then it was time for the double move which left him in no man's land wondering where in the heck she just went.
Her quarterback uncorked a bomb to her and she caught it with ease. To be honest, he should have released it much sooner. I wouldn't have been surprised if that was Kirk Cousins slinging the pass.
Corrin was known for her quickness on the diamond. As a junior for the Missouri Tigers softball team, she hit over .400 and was named a First-Team All-SEC shortstop in 2014. Genovese was a big reason why the Tigers went to four consecutive NCAA Tournaments, though she never got to play in the Women's College World Series.
Now, the former Mizzou softball player is a volunteer assistant coach and enjoys spending time at Buffalo Bills games with Jim Kelly.
Clearly, Genovese clearly has some gas left in the tank. Maybe the Vikings should have had some scouts out there on the field watching her toast that dude.