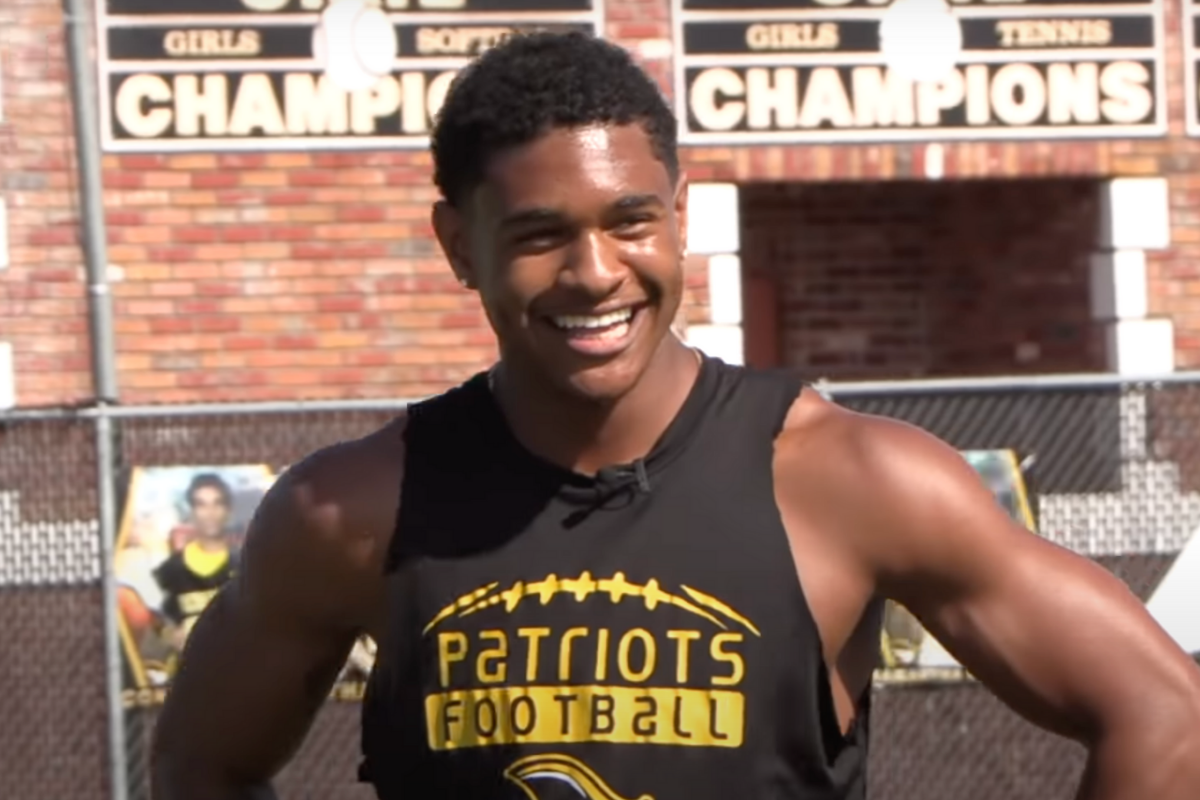 Screenshot from YouTube
College football recruiting requires a lot of relationship building.
Coaches have to ensure they pay attention to their prospects right now and that a lifelong partnership is made, even if those players are only there for a few seasons.
Earl Little Sr. started his career with the Miami Hurricanes before joining the NFL and playing for the New Orleans Saints, Cleveland Browns, and Green Bay Packers.
The defensive back enjoyed his time with the 'Canes, which is perhaps more important now than ever.
His son, four-star cornerback Earl Little Jr., is part of the 2022 recruiting class, and is now considering Miami thanks to his dad's high regard for the program. However, there are several other high-profile teams looking to sign him as well.
Earl Little Jr. Recruiting 
RELATED: Stud DB, Son of Former NFL Player, Signs With Pac-12 Power
Despite the family connection, there are plenty of other teams looking to welcome cornerback Earl Little Jr. after he graduates from American Heritage High School near Fort Lauderdale, Fla.
Alabama, Arizona State, Auburn, Florida, Florida State, Georgia, Georgia Tech, Indiana, LSU, Michigan, Michigan State, Notre Dame, Oklahoma, South Carolina, South Florida, Tennessee, Texas, Texas A&M, USC, and Utah have all offered him.
The four-star defensive back has scheduled several official visits, but Miami isn't one of them. Instead, Little Jr. will visit USC, Florida, FSU, LSU, and Alabama.
This recruiting war will be fun to watch, especially since the prize is someone that 247Sports believes is a top-100 overall player nationally.
CB Earl Little Jr. Highlights 
Last year, Earl Little Jr. was a vital part of the American Heritage defense. He totaled 35 tackles and two interceptions, and helped lead the Patriots to a state championship.
The four-star recruit was named to the 2022 All-American Bowl roster and is beloved by scouts.
At 6-foot and 175 pounds, Little Jr. is truly impressive and will make an impact at the NCAA level when it's time.
Earl Little Jr. still has one more season of high school football left to play, but he looks like he's ready for the college level today. There will be many updates by the time he commits to a school, and he is a dynamic player worth paying attention to.