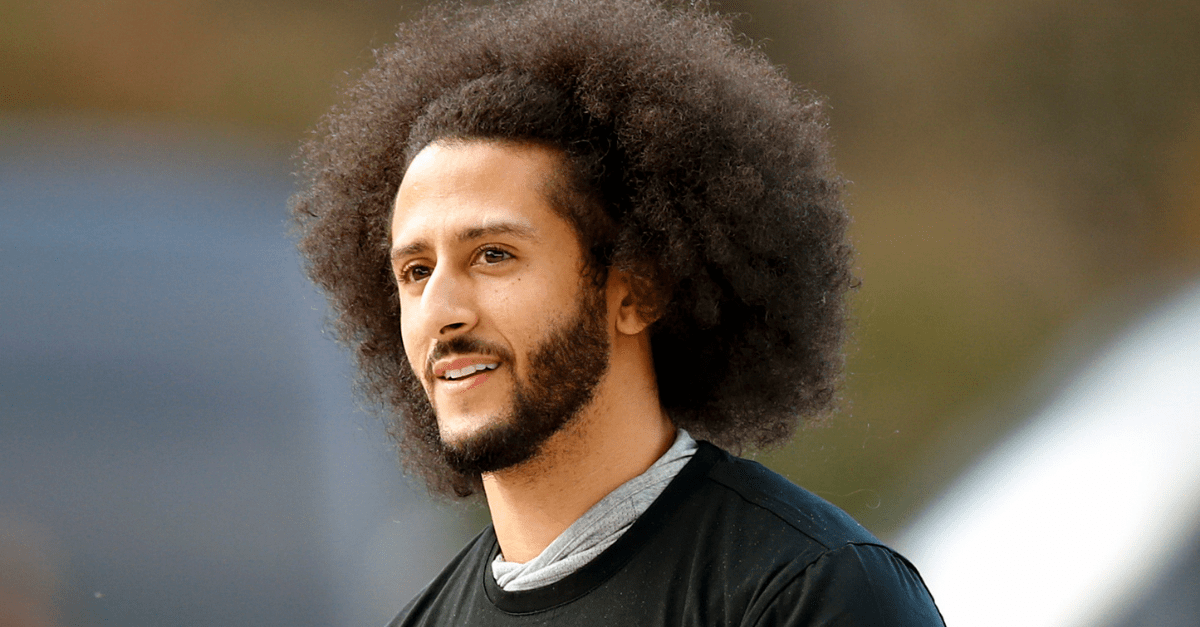 AP Photo/Todd Kirkland, File
Four years ago, former San Francisco 49ers quarterback Colin Kaepernick took a knee on the sideline to protest systemic racism and social injustice during the national anthem. That might seem like forever ago, but his message is louder today than ever. And although he still isn?t playing in the NFL, that?s not stopping him from promoting change across the country.
From football jerseys to signature Nike Air Force 1 shoes, Kaepernick?s brand is bigger than ever, too. All of his Nike products sell out within hours, if not minutes or even seconds. On September 17, when the Nike Icon Jersey 2.0 came out, it happened again.
?Through his continuous commitment, the number 7 jersey has become an iconic symbol for progress and positive change,? Nike wrote on its product description. ?Colin and Nike team up together once again, this time with a Triple Black jersey, paying homage to the anniversary of Kaepernick seeking what?s true.?
Released exclusively on the Nike SNKR app at 10 a.m. ET, Kaepernick?s latest Icon jersey, which had a price tag of $150, sold out immediately.
Colin Kaepernick Jersey Sells Out Instantly
RELATED: Colin Kaepernick?s Net Worth: No NFL? No Problem
The new, high-quality monochromatic Nike jersey selling out immediately comes as no surprise. Sure, there are plenty of people who do not support Colin Kaepernick ? or Nike, for that matter ? but there just as many who do and post ?#ImWithKap? on social media, including during the Black Lives Matters movement.
?True to 7? is on the inside collar of the jersey. There is also a K on the front collar (where the NFL logo typically is) and the jock tag has a Nike Swoosh, a K, and Kaepernick?s afro logo, according to Yahoo! Sports.
?Four years ago, I took a knee to protest against systemic racism and social injustice. It was that day that the number on my jersey would come to represent something greater than football, something greater than me.

?Since then, the number 7 jersey has become a symbol for advancing the liberation and well-being of Black & Brown communities. Thank you for staying True.?
LeBron James, the NBA superstar of the Los Angeles Lakers, showcased the new jersey before a recent NBA playoff game. He also wore the first jersey before a game on Super Bowl Sunday.
This is far from the first time one of Kaepernick?s Nike products has sold out. It most likely won?t be the last.
With or without the jersey sales, though, nothing is going to stop Kaepernick from letting his voice and message be heard loud and clear.