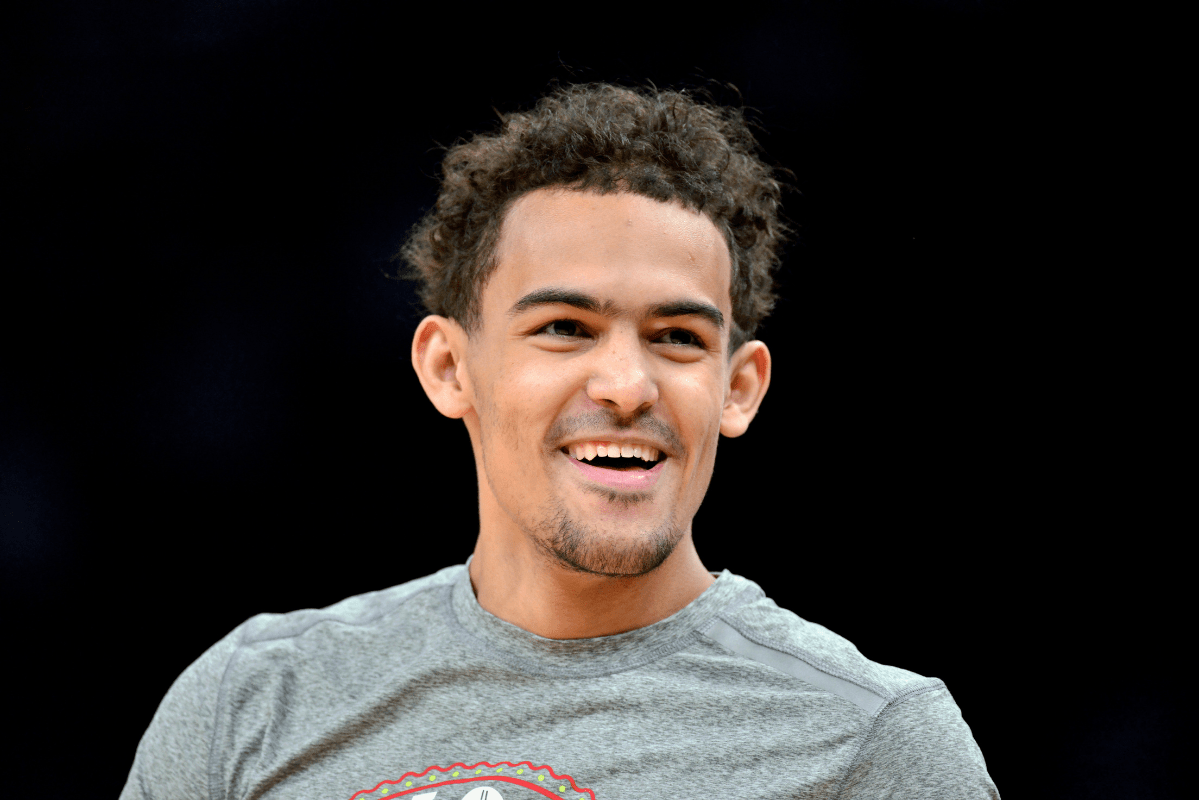 AP Photo/Brandon Dill
Trae Young is silencing the haters.
He marched into Madison Square Garden and shushed New York Knicks fans. Then, he traveled south to Philly to knock out the No. 1-seeded Philadelphia 76ers. Next on the list are the Milwaukee Bucks in the Eastern Conference Finals.
Young is most certainly focused on bringing an NBA championship to the Atlanta Hawks for the first time since 1958. He hasn't been able to do it without the support of his parents and girlfriend. Not much is known about the latter.
Let's find out who she is.
Trae Young's Girlfriend Shelby Miller
RELATED: Trae Young?s Parents Raised an NBA Superstar
The NBA star met his girlfriend Shelby Danae Miller during his lone year at the University of Oklahoma. Miller, who is three years his senior, was on the cheerleading squad.
While Young was tearing up Big 12 opponents on the Oklahoma Sooners basketball team, Miller was his biggest cheerleader. Young's ex-girlfriend, Crymson Rose is dating former OU receiver and current Dallas Cowboy CeeDee Lamb. Rose made waves when she famously tried to snatch Lamb's phone during the 2020 NFL Draft.
Miller hails from Norman. Her mother Sherri works at the University of Oklahoma and her father works in the automotive maintenance industry.
It seems Young and Miller live normal 20-something lives in Atlanta, Georgia. They go to their fair share of weddings, they post TikTok videos and one of them is a multimillionaire.
Trae Young's Basketball Career
The pro basketball player was born in Lubbock, Texas and moved to Norman, Oklahoma when he was a kid. He grew into one of the best high school players in the country at Norman North.
Young became a superstar at the NCAA level under Sooners head coach Lon Kruger. There wasn't a day that went by where you could turn on ESPN and not see the superstar point guard.
Young entered the 2018 NBA Draft after his freshman year, where he was selected fifth overall by the Dallas Mavericks and immediately traded to the Hawks for Luka Doncic.
He's become one of the league's brightest young stars, earning an All-Star appearance and getting a tip of the cap from the likes of LeBron James while leading an upset over the Sixers in the NBA Playoffs.
Young's love life may not be as public as Philly point guard Ben Simmons', and he may not frequently post pics of his significant other on social media, but the support from his girlfriend has certainly boosted his play on the court.