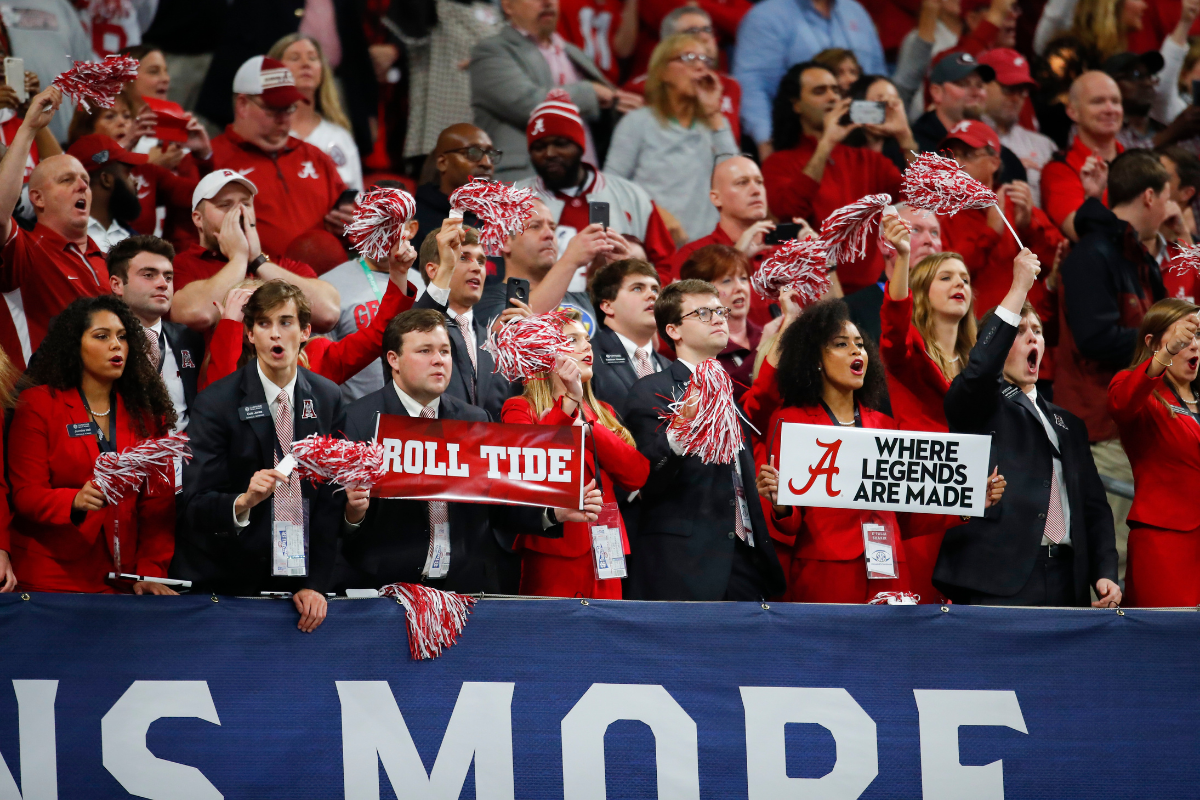 Todd Kirkland/Icon Sportswire via Getty Images
Feelings about college football fan bases are pretty simple: You don't like any that you're not a part of. Sure you might have friends who cheer for other teams, but come Saturday that friendship is left at the door.
Not all fan bases are judged the same. Some are respectable, some you didn't know exist and others will hurt your feelings by calling out the coffee stain on your shirt that was a complete accident. You just didn't have time to tell them.
On top of it all are the fan bases who are unbearably annoying. We're talking about the fans who won't shut up about their team's success; the fans who bag on your team to make up for their team's recent loss; the fans who harass visiting fans in the stands; the fans who insist their team will be back one day.
And listen, as a Nebraska fan I know the Cornhuskers are viewed as being stuck in the '90s by college football fans all over the country. The glory days are long gone. We all know it. However, trust me when I say if you take out the special team blunders, turnovers, penalties and scheme there's a great team in Lincoln.
Anyway, each fan base is annoying in one way or another, but here are the seven who are above the rest.
7 Most Annoying College Football Fan Bases
7. Ohio State Buckeyes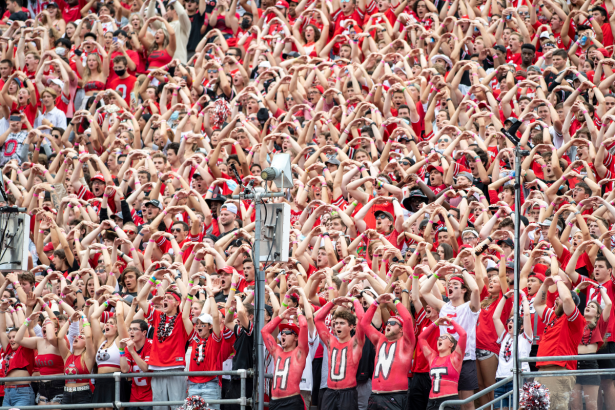 The Big Ten owes its national relevance to Ohio State. Let's not mince words. The Buckeyes are the sole reason a team from the midwest has had a shot at a College Football Playoff berth since it began.
The worst part is Buckeye fans know this. They know they carry the conference on its back, and they're not afraid to let you know. Ohio State fans put themselves on a pedestal above the rest. I'm sorry, THE Ohio State fans put themselves on a pedestal above the rest.
6. Miami Hurricanes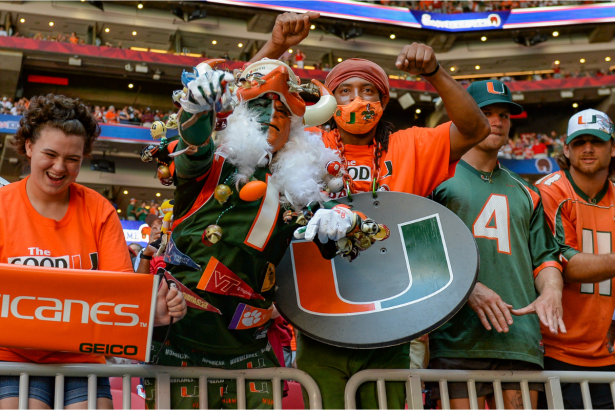 The rumors are true. The Miami Hurricanes have fans. Say what you will about the barely-filled Hard Rock Stadium on Saturdays, when Miami sniffs relevance, their fans are as heinous as anyone.
In fairness, there isn't much to do in Miami other than watch college football. The pristine beaches, sunny weather, food, attractive people and world-renowned nightlife can become stale. What better way to spice things up than to be obnoxious at college football games?
5. Texas Longhorns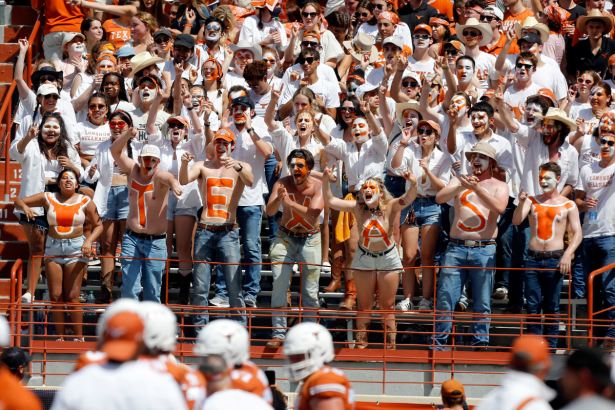 RELATED: How "Bevo" the Texas Longhorns Mascot Got His Nickname
From afar, Texas was my most hated college football program. Since moving to Austin, I've softened my view. You can't blame the richest athletic program in the country located in one of the best college cities and surrounded by a bountiful recruiting base for being bad.
Texas fans are annoying because they presume they can land any top coaching candidate because they are who they are. They only truly care if the team's good, and yeah, you really get a penalty for doing "Horns Down."
4. Colorado Buffaloes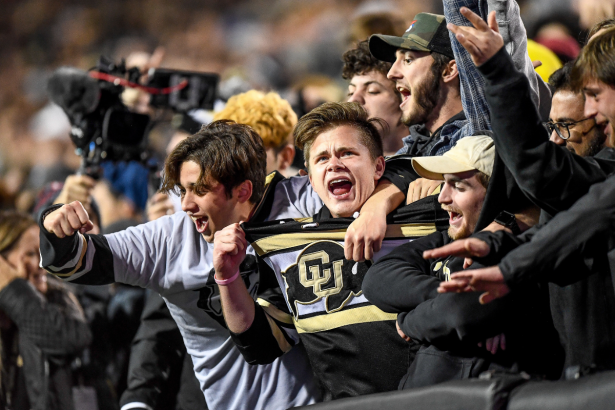 This time, it's personal. The sole purpose of Colorado fans is to hate Nebraska. They make you sign a contract as soon as you don the black and gold. Former CU head coach Bill McCartney declared a rivalry back in the 1980s because he felt like it. Ever since, Colorado fans have thrown everything from batteries, marshmallows, soda bottles, coins and lemons onto the field.
Don't get me wrong, I know Colorado beat the Huskers in 2018 and 2019. Those losses hurt, and I volunteered to have marshmallows thrown at me because we deserved it. I don't see Colorado fans as much since we both moved conferences, but I have a soft spot for Ralphie and Boulder is fun when you're not at Folsom Field.
3. Michigan Wolverines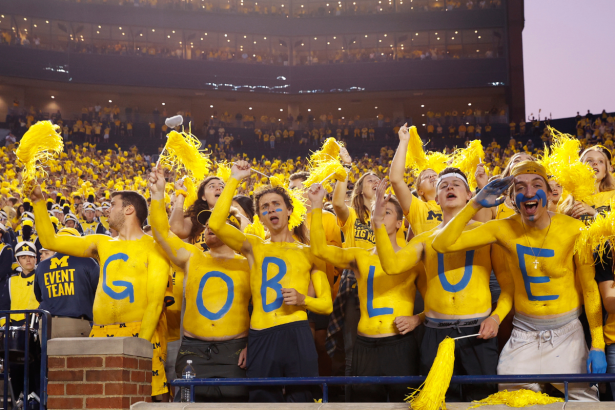 First and foremost, Michigan fans are humble. They cringe at telling you the school's academics are some of the best in the country. They hate letting you know about the historic significance of the Big House. They can't stand casually slipping in memories of the last victory against Ohio State in 2011.
Michigan has a lot of Texas qualities. Thankfully, their fan base doesn't want to talk about it.
2. Alabama Crimson Tide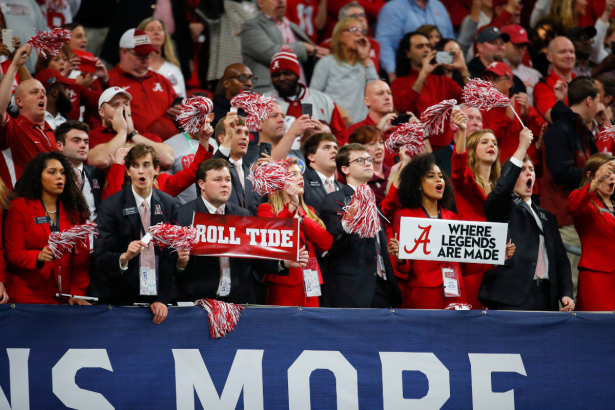 We get it. Nick Saban is the greatest college football coach of all time. Your team is a national championship game shoe-in and probably won't drop a game for the next 20 years. Every media member and their wife can't stop talking about Alabama, and Alabama fans can't stop talking about the greatness of their program.
1. Notre Dame Fighting Irish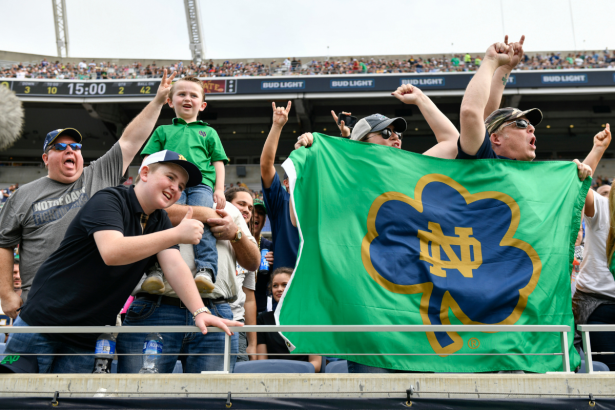 Notre Dame is a proud member of the historic Notre Dame conference. All bias aside, you have to tip your cap at anyone who's won 133 straight conference titles. Notre Dame fans bleed Irish gold everywhere and anywhere, and the national media loves Notre Dame like Notre Dame fans love Notre Dame.
The gospel according to Touchdown Jesus clearly states a blowout loss to Alabama in January is a holy tradition. Notre Dame upholds its traditions like no other.
Honorable Mentions
Clemson Tigers
Oklahoma Sooners
Penn State Nittany Lions
Texas A&M Aggies
Tennessee Volunteers
USC Trojans
Georgia Bulldogs
Florida State Seminoles
Michigan State Spartans
Oregon Ducks
Ole Miss Rebels
Wisconsin Badgers
Florida Gators
Auburn Tigers
Kentucky Wildcats
West Virginia Mountaineers
Pittsburgh Panthers
LSU Tigers
Texas Tech Red Raiders
Related Videos